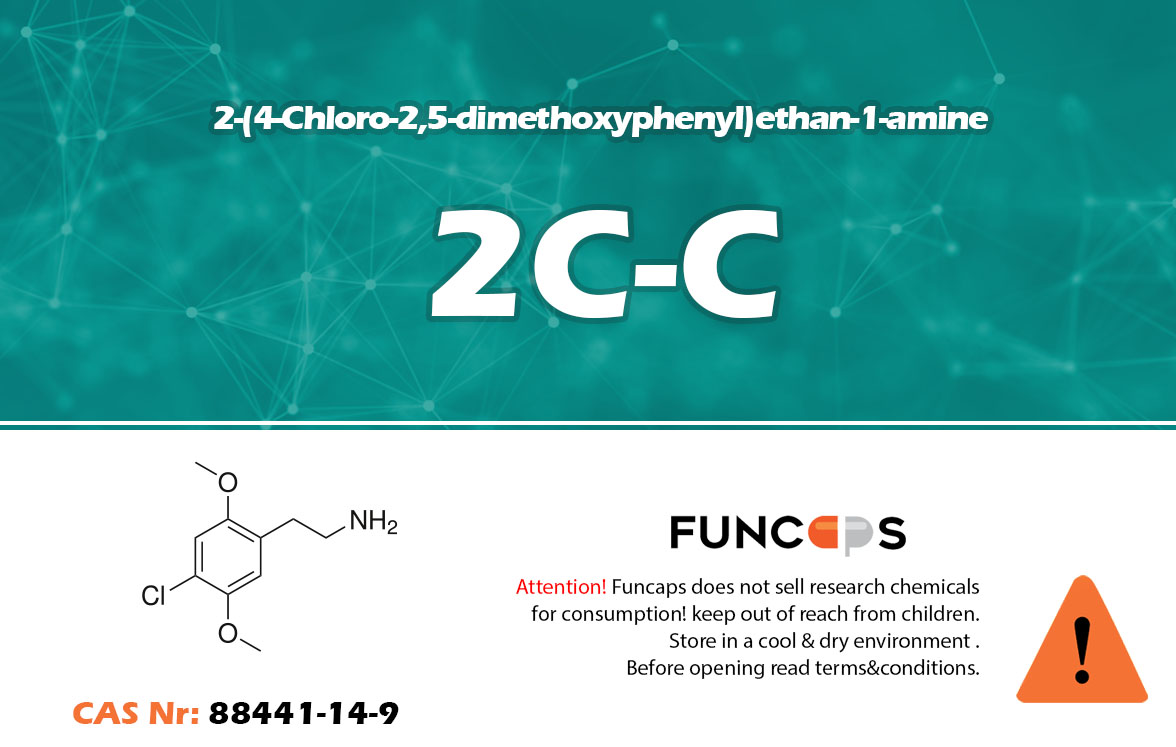 What is 2C-C?
2C-C, Research Chemical, also known as 4-Chloro-2,5-dimethoxyphenethylamine. The drug is used for research purposes and may also only be purchased for this purpose. 2C-C is available in pellets. We guarantee the quality and the origin.
Operation 2C-C
The effects of 2C-C are more relaxing and calming than 2C-B. And creates strong visual effects to profound internal hallucinations.

Read more about 2C-C at psychonautwiki
Funcaps.eu only sells 2C-C for research purposes. Not for consumer use.