NEP, also known as N-Ethylpentedrone, is a stimulant research chemical belonging to the cathinone class. It has effects such as increased energy, euphoria and alertness, and works by increasing neurotransmitter levels in the brain. At Funcaps, you can safely buy NEP, with a purity of 98%, for research purposes. Also available in Dutch, just click here.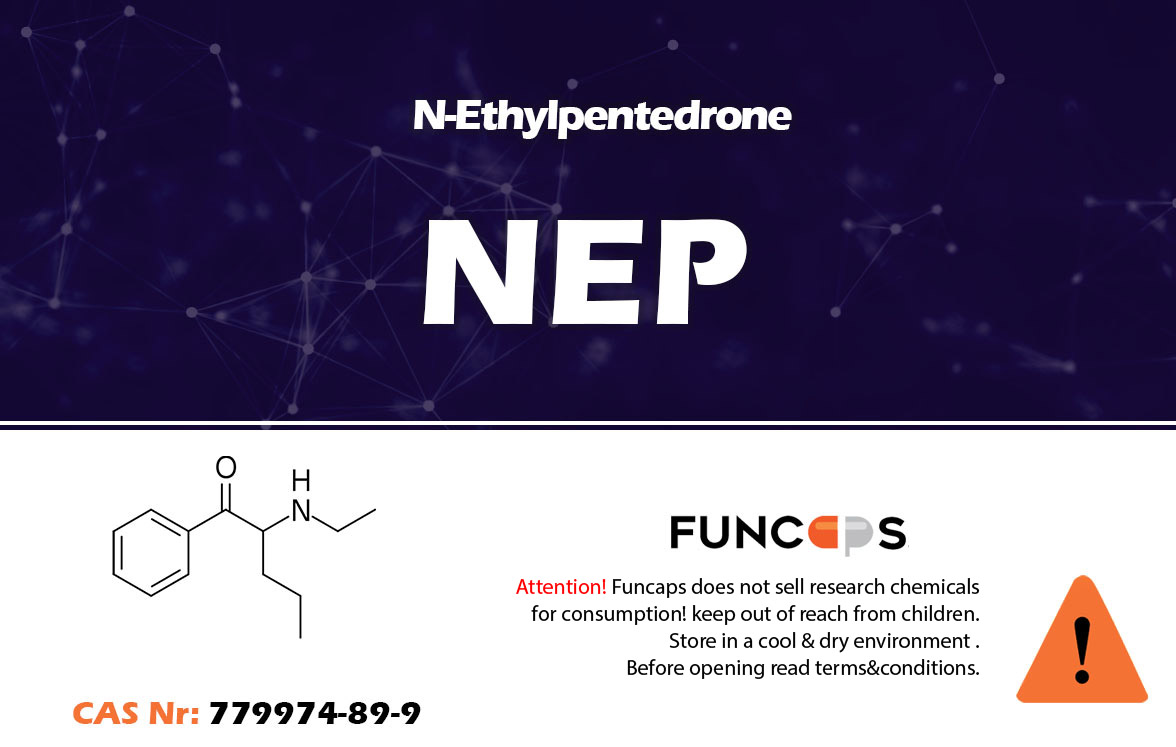 Ethyl-Pentedrone is also known as NEP. Like 3-MMC (Meow), it is a substance of the cathinone class. Ethyl Pentedrone has been in high demand on the market for a number of years. At Funcaps you can order NEP powder online in different quantities.


Read more about Ethyl-Pentedrone at psychonautwiki
Funcaps.com only sells for research purposes. Not for consumer use. We guarantee the quality and the origin.