- Price is per piece - 50mm - 3 parts - Metal

The set consists of:

green lighter
green grinder
green papers
tray

Giftset rood rokers items

Deze set bevat alle benodigdheden om jouw herbs te kunnen roken.

De set bestaat uit:

Rode aansteker
Rode grinder
Rode vloeitjes
Dienblad

Crusher of aluminum in the color red with a woman depicted on the top.

Grinder with peace sign, made of aluminum.

Crusher made of aluminum, useful for grinding herbs.

Grinder for grinding herbs. Made of aluminum in the color gold.

Weed crusher made of plastic in an extra large format. Prices are per piece.

This metal grinder with rainbow design is 40mm and is sold per piece.

If you'd rather have something less flashy than your average crusher, our rechargeable grinder pen is just what you're looking for! The grinder pen is compact, looks like a pen and is electric too. What else do you want?

Giftset blue smoking items

This set contains everything you need to smoke your herbs.

The set consists of:

Blue lighter
Blue grinder
Blue papers
Tray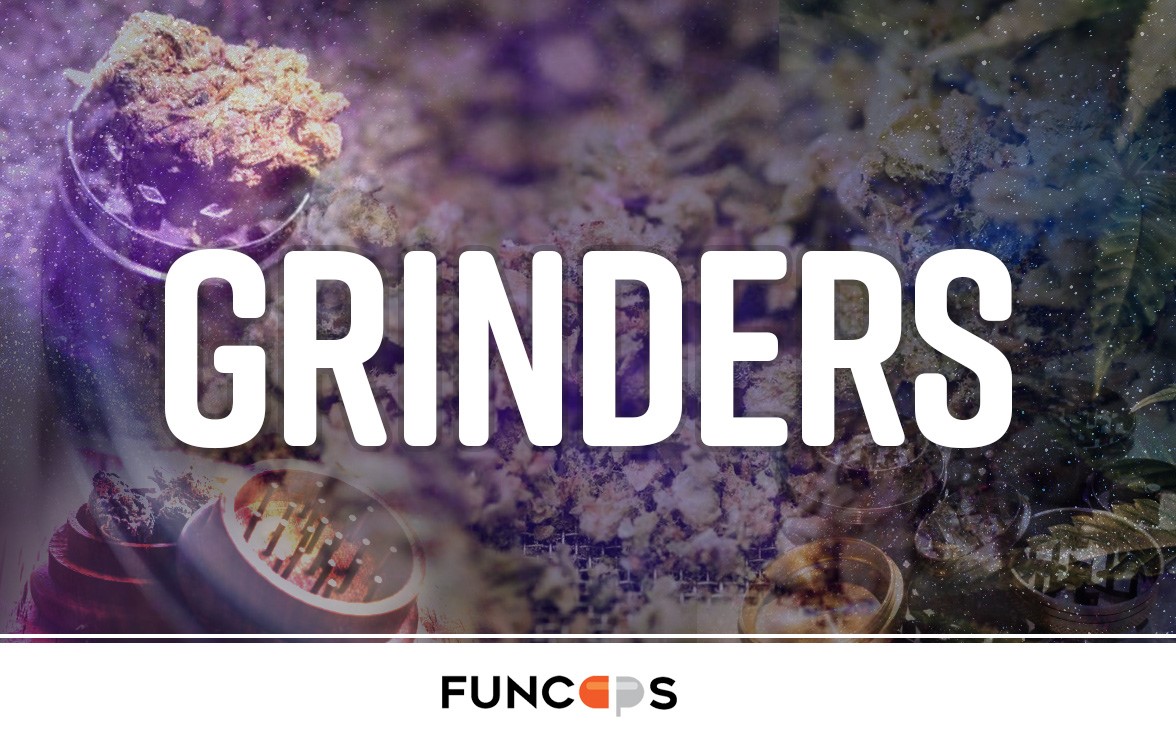 Buy grinders? You can buy grinders in all shapes and sizes online from us. Large, small, made of plastic or metal, with print or without. We have it all! Grinders or also called crushers are used to grind weed, herbs, tobacco and soft drugs.
Need more accessories? Within the Smokeshop we have everything you need for your smoking experience.