A simple but very pleasant lighter. With our logo on the lighter we can offer this lighter at a friendly price.

Features Funcaps snuff tube

aluminum
7 cm, Ø 4 mm
red

 

 

- Price is per piece - 50mm - 3 parts - Metal

Non-medical mouth cap
Consists of 50% Polyester, 50% Cotton
The mouth cap is washable at 60 degrees
The cotton is very strong to prevent tearing of the cap
The cap feels comfortable on your face and prevents sweating
Thanks to the special 3D structure, the hood does not impede breathing

Material: Zinc alloy
Dimensions shovel including key ring: 11cm x 1.8cm

This is a gift card from Funcaps worth €25

This is a gift card from Funcaps worth €50

This is a gift card from Funcaps worth € 100,-

Want to make a line? Then don't take your debit card because it will no longer be usable before you know it. And a bonus pass from the supermarket is really "not done". Take a Funcaps lines card with a funny print.

What's more fun than playing cards from Funcaps?! Recently we have our own playing cards with original design! Nice to give as a gift, but also to keep for yourself!

Being able to open a beer at any time of the day? Without ruining lighters or other items? Then you've come to the right place with our Funcaps bottle opener, which you can also attach to your keychain!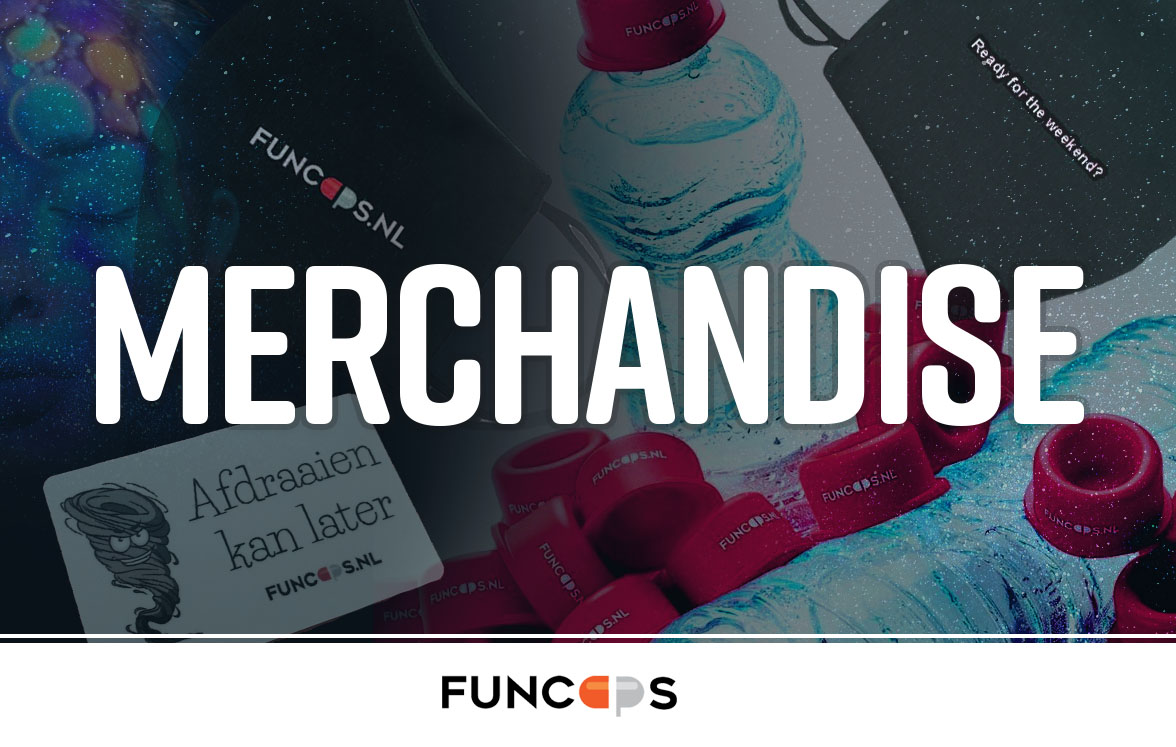 The accessories from Funcaps are a selection of our own products, which has been specially put together for you. Always stylish to a festival or an after party!
These selected products include our aluminum Herb Grinder, card, mouth cap, lighter, scoop and of course our universal bottle cap.