Flubromazepam is a research chemical with anxiolytic, muscle relaxant and amnesic effects. It is used for short-term treatments of insomnia, anxiety and acute seizures. Flubromazepam is NPS-listed and is currently only available for research purposes, not for human consumption. Click here now to but this product in our Dutch shop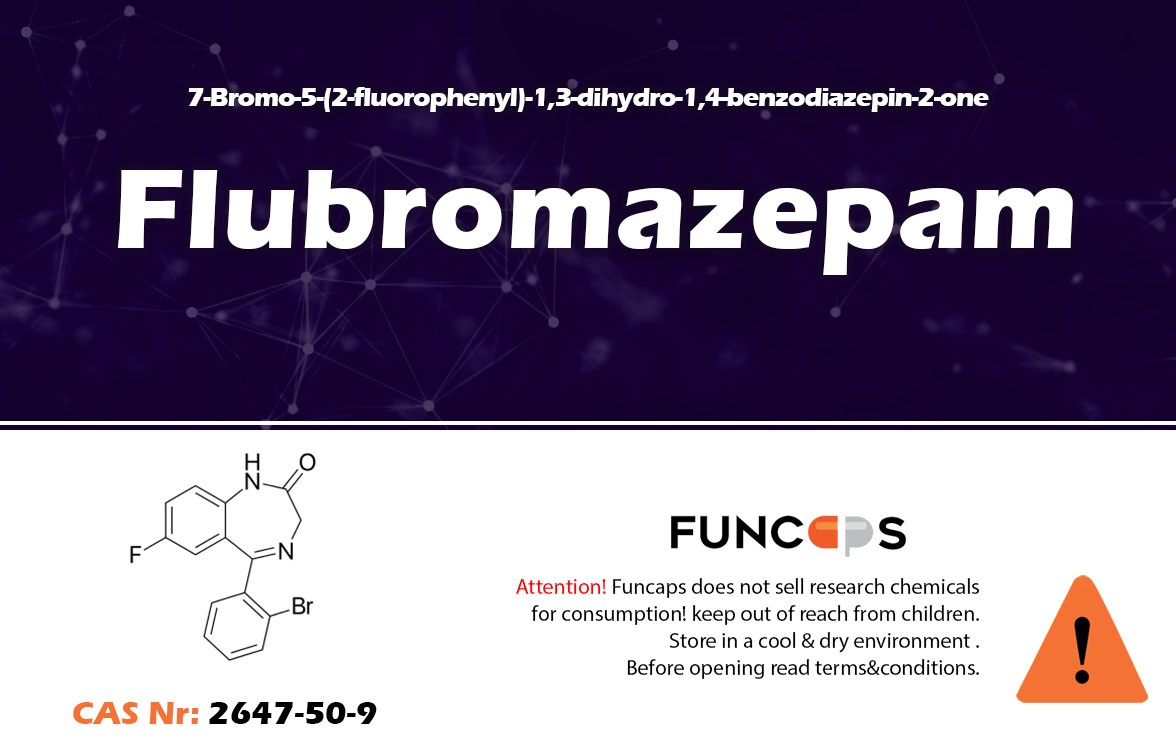 is a research chemical drug. Flubromazepam is sold in pellets. Funcaps guarantees the quality and origin and only sells for research purposes.
Flubromazepam effect
Flubromazepam has an anti-anxiety and sleep-promoting effect. After about half an hour you can already notice the effects.
We guarantee the quality and the origin. Funcaps.nl only sells for research purposes. Not for consumer use.

Read more about flubromazepam at psychonautwiki

See also: Etizolam