DPT (N-dipropyltryptamine)
(1)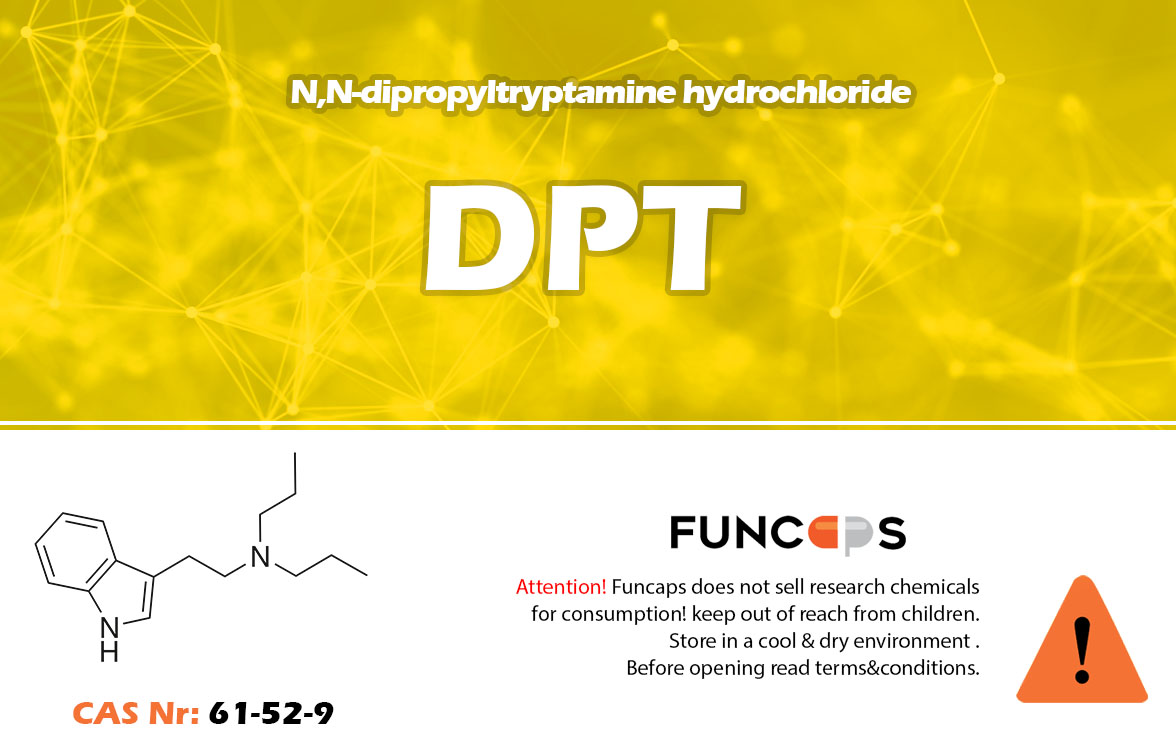 What is DPT?
DPT is a research chemical drug, which means that the drug may only be sold for the right purposes. N-dipropyltryptamine belongs to the tryptamine group, tryptamine is found in humans, mammals and plants. We sell powdered N-dipropyltryptamine.
Read more about DPT @ psychonautwiki
Funcaps.com only sells DPT for research purposes. Not for consumer use.