Funcaps offers the research chemical 4-ACO-MET on our Dutch website as well, which has similar psychedelic effects to magic truffles. It is a synthetic compound that is converted into an active substance in the body, similar to psilocin. Effects include relaxation, hallucinations, enhanced sensory perception and a sense of connection.Funcaps provides discreet shipping of all products, including 4-ACO-MET. Please note, despite the possible effects mentioned earlier, 4-ACO-MET is only for sale as a research drug.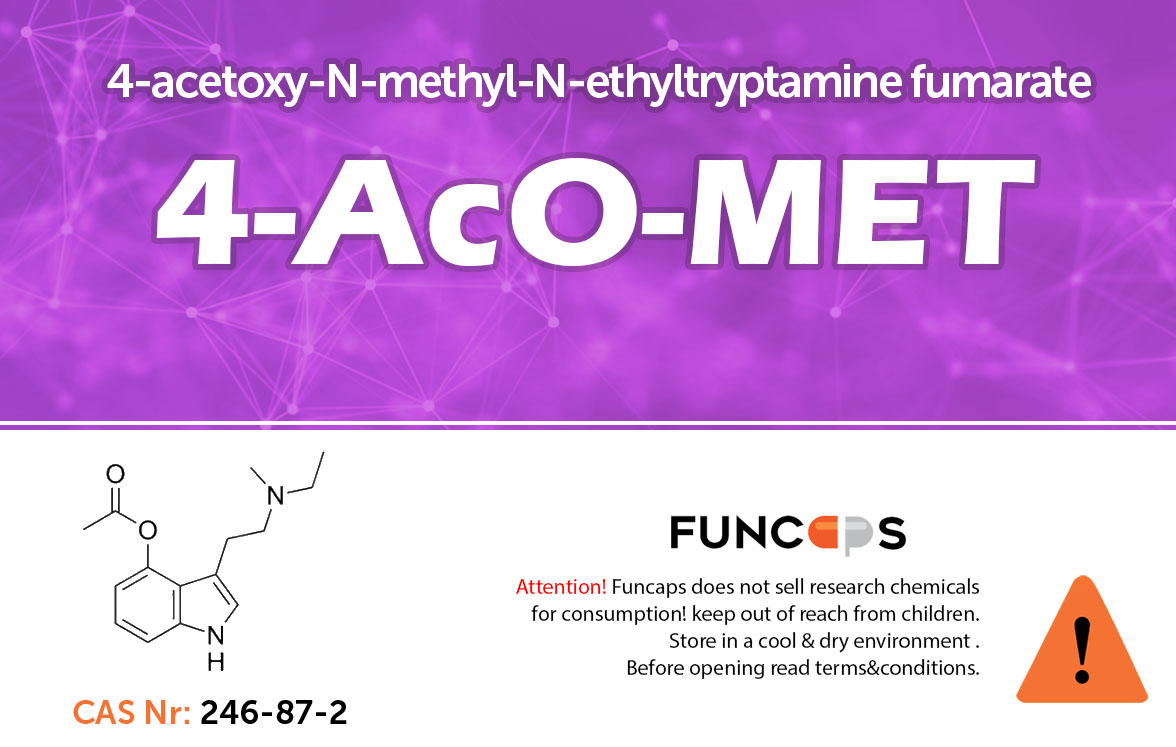 4-AcO-MET is a research chemical drug, within our range you can find 4-AcO-MET pellets. 4-AcO-MET belongs to the Tryptamine group and is a monoamine alkaloid. Trypyamine is found in plants, mammals and humans.

Using 4-AcO-MET can produce various effects. For example: stimulation, color enhancement, physical sensations and more energy Funcaps.eu only sells 4-AcO-MET for research purposes. Not for consumer use.
Read more about 4-AcO-MET @ psychonautwiki