Funcaps offers the research chemical 4-HO-MET (also available in Dutch, here), a psychedelic compound that has become popular for its similar effects to psilocybin mushrooms. It belongs to the tryptamine class of research chemicals and is sold discreetly for research purposes. Dosages within experiments vary, but a normal dose is between 10-20 milligrams.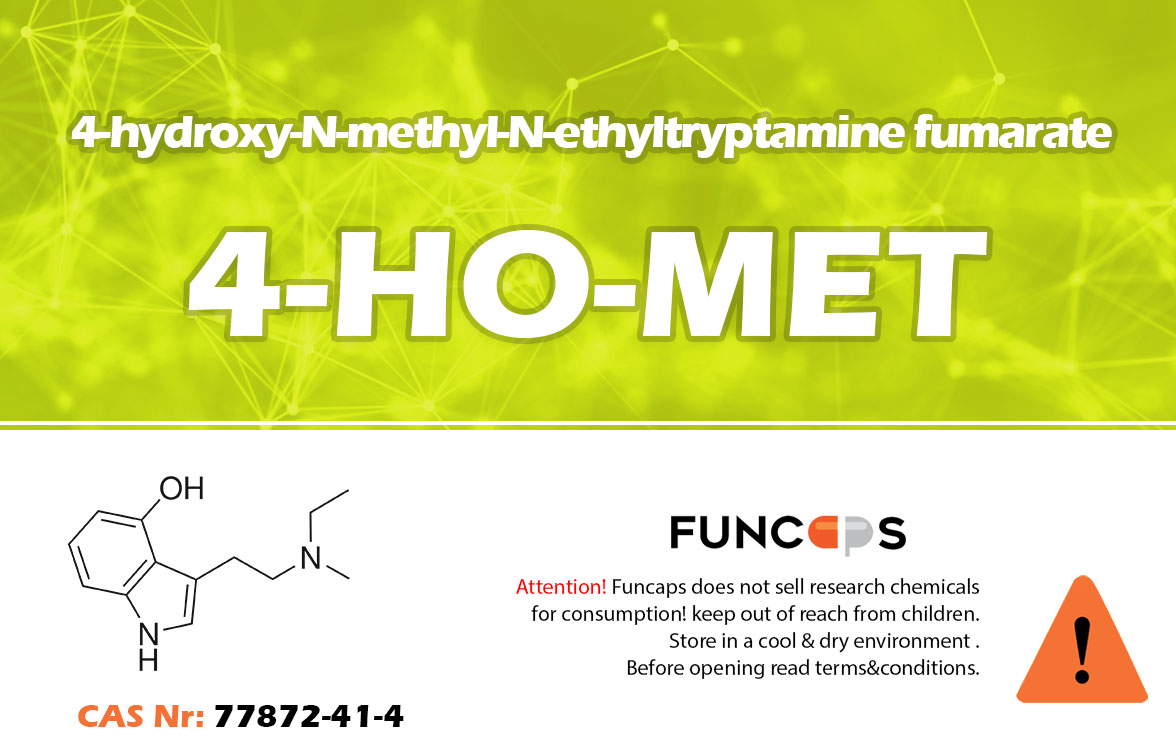 4-HO-MET is a research chemical drug, within our range you can find 4-HO-MET pellets. 4-HO-MET belongs to the Tryptamine group and is a monoamine alkaloid. Trypyamine is found in plants, mammals and humans.

Using 4-HO-MET can produce different effects. For example: stimulation, color enhancement, physical sensations and more energy Funcaps.nl only sells for research purposes. Not for consumer use.
Read more about 4-HO-MET @ psychonautwiki