HXE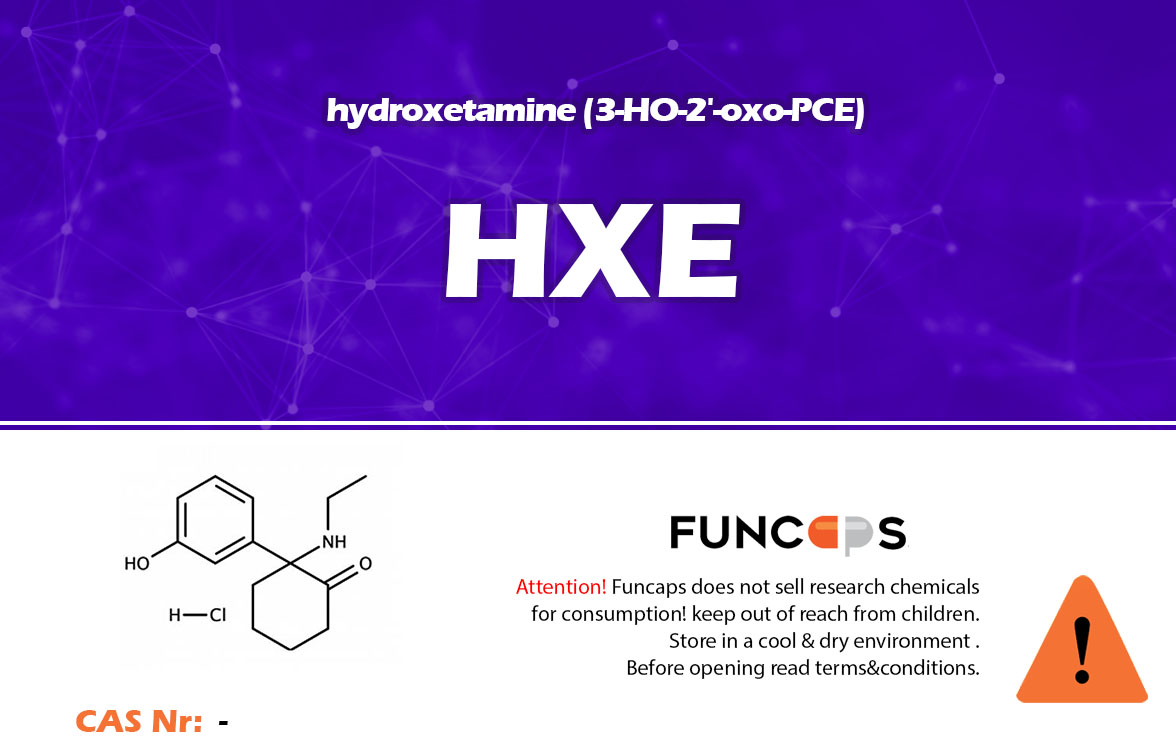 What is HXE?
Research Chemical HXE is a research drug also called hydroxetamine or 3-HO-2'-oxo-PCE. The drug has also been compared to Ketamine, DMXE, PCE and 3-MeO-PCP. Available in powder form.
HXE is an analogue of MXE.
At Funcaps we would like to draw your attention to the dangers and safety.
Read more about MXE at PsychonautWiki .