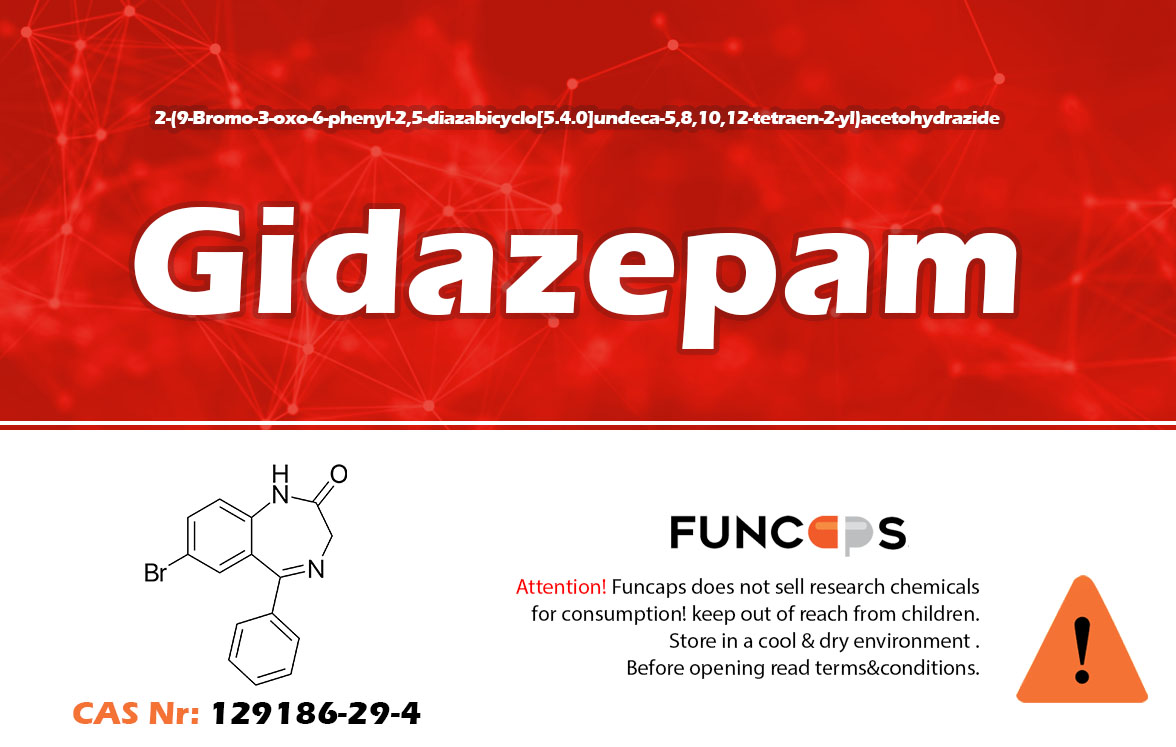 Gidazepam is a research chemical drug and belongs to the benzodiazepines. At Funcaps Gidazepam is available in pellets.
Gidazepam effect
Gidazepam has a calming, muscle relaxant effect and reduces feelings of anxiety. Doctors prescribe it for insomnia.
We guarantee quality and origin. Funcaps.nl only sells for research purposes. Not for consumer use.


See also: Bromazolam