ODSMT, also known as O-Desmethyltramadol, is an opioid substance with analgesic properties. It is derived from the cyclohexanol class and should only be used for scientific purposes. ODSMT has narcotic, sedative and euphoric effects, reduces anxiety and promotes muscle relaxation. It is important not to combine it with other chemicals and it is currently not prohibited by Dutch law to conduct research on this substance. Looking to buy this research chemical? It's also purchable on our Dutch website here.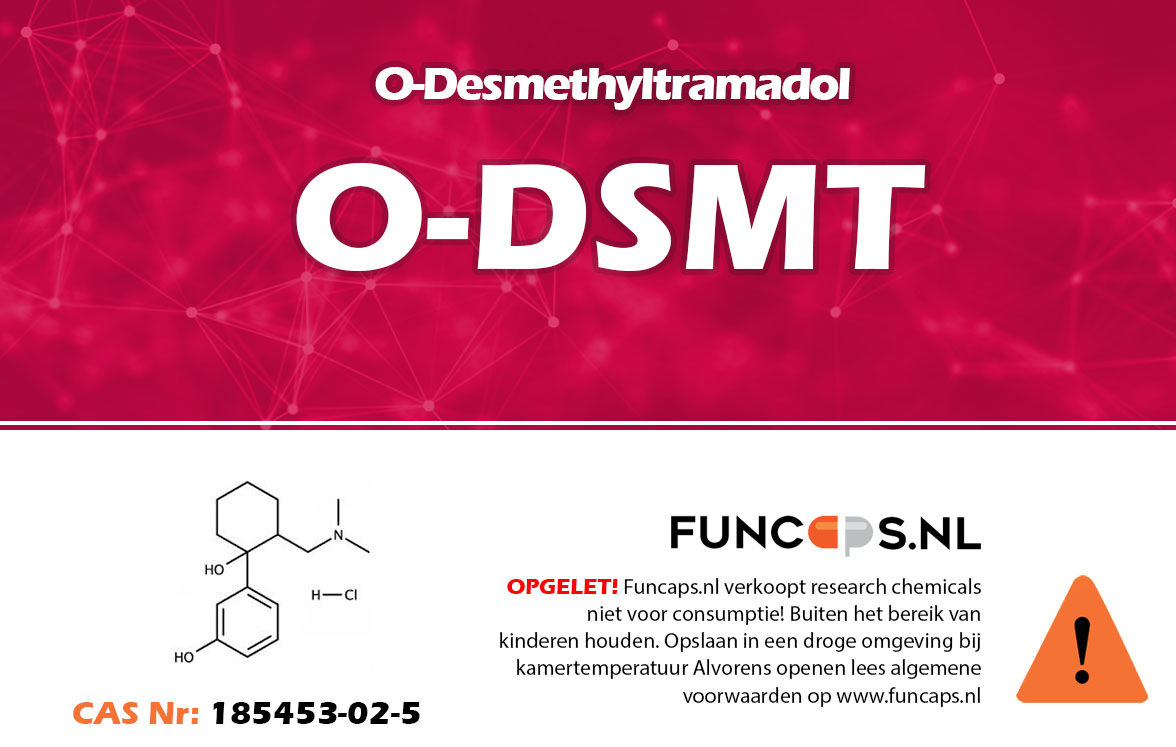 O-Desmethyltramadol (also known as O-DSMT and desmetramadol) is an opioid substance of the cyclohexanol class. It is an active metabolite of tramadol. We only sell for research purposes, not for consumer use.
ATTENTION !: O-DSMT IS A VERY POTENTIAL SUBSTANCE, DO NOT COMBINE WITH BENZODIAZEPINES, ANTI-DEPRESSIVES & ALCOHOL!
Read more about O-DSMT at Psychonautwiki .