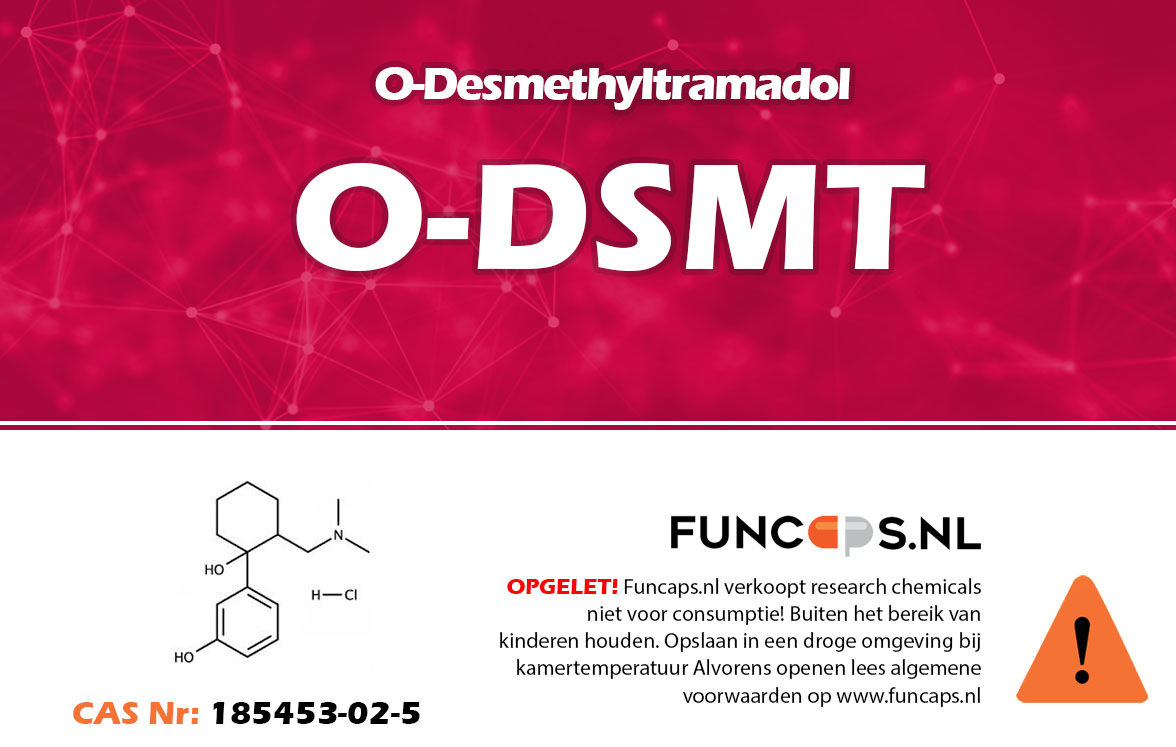 O-Desmethyltramadol (also known as O-DSMT and desmetramadol) is an opioid substance of the cyclohexanol class. It is an active metabolite of tramadol. We only sell for research purposes, not for consumer use.
ATTENTION !: O-DSMT IS A VERY POTENTIAL SUBSTANCE, DO NOT COMBINE WITH BENZODIAZEPINES, ANTI-DEPRESSIVES & ALCOHOL!
Read more about O-DSMT at Psychonautwiki .