Lemon Haze Brownie contains:

sugar
wheat flour
Water
free-range egg
cocoa powder
lemon
Cannabis Extracts

Price is per piece

Content: 1 brownie White Widow from Cannabis Bakehouse.

Prices are per piece.

Prices are per piece. The brownie contains OG Kush

Prices are per piece: content 1 Dutch Hash Brownie from Cannabis Bakehouse

The tastiest CBD brownie from Cannabis Bakehouse. The brownie contains 15mg CBD and the prices are per piece.

Vegan CBD brownie from Cannabis Bakehouse. Prices are per brownie.

Fortunately, the Cannabis Bakehouse has been baking the tastiest brownies for years, because we can't get enough of them! The delicious Amnesia Haze Brownie is a feast for the eyes and you almost lick your fingers clean! The brownie has a strong citrus flavor with a buttery aftertaste, mixed with chunks of chocolate!

Both Blueberry and Haze are two cannabis strains that each have a very distinct taste. This combined with fresh blueberries makes it a scrumptious brownie that you can't pass up!

Anyone familiar with the Gorilla Glue cannabis strain knows that very little is needed for an excellent result! The brownies are therefore the most sought-after cannabis cookies out there for a reason!

Need a solid dose of CBD? Then the Green Gelato Brownies from the Cannabis Bakehouse are exactly what you are looking for! With a sweet fruit taste and exotic aromas are subtly incorporated into the brownie!

Zoals de afgelopen jaren ons hebben laten zien, zijn eetbare cannabisproducten niet langer rudimentair of smaakloos. In plaats daarvan heeft een flair voor culinair showmanschap de markt stormenderhand veroverd, wat heeft geleid tot een eindeloze reeks nieuwe high-end voedingsmiddelen die erop zijn gericht je high te maken.

 

Onze Cannabis Bakehouse – Spacecake Mix is ​​perfect om zelf heel gemakkelijk een spacecake te maken. Voel je vrij om ons recept naar je eigen smaak aan te passen! Voeg fruit, kruiden, cacaopoeder of je favoriete lekkernij toe om van onze spacecake een uniek plezier te maken!

 

Inclusief:
– Erg lekkere Cakemix
– RQS Northern Light-cannabiszaad
– Cannabis Bakehouse Grinder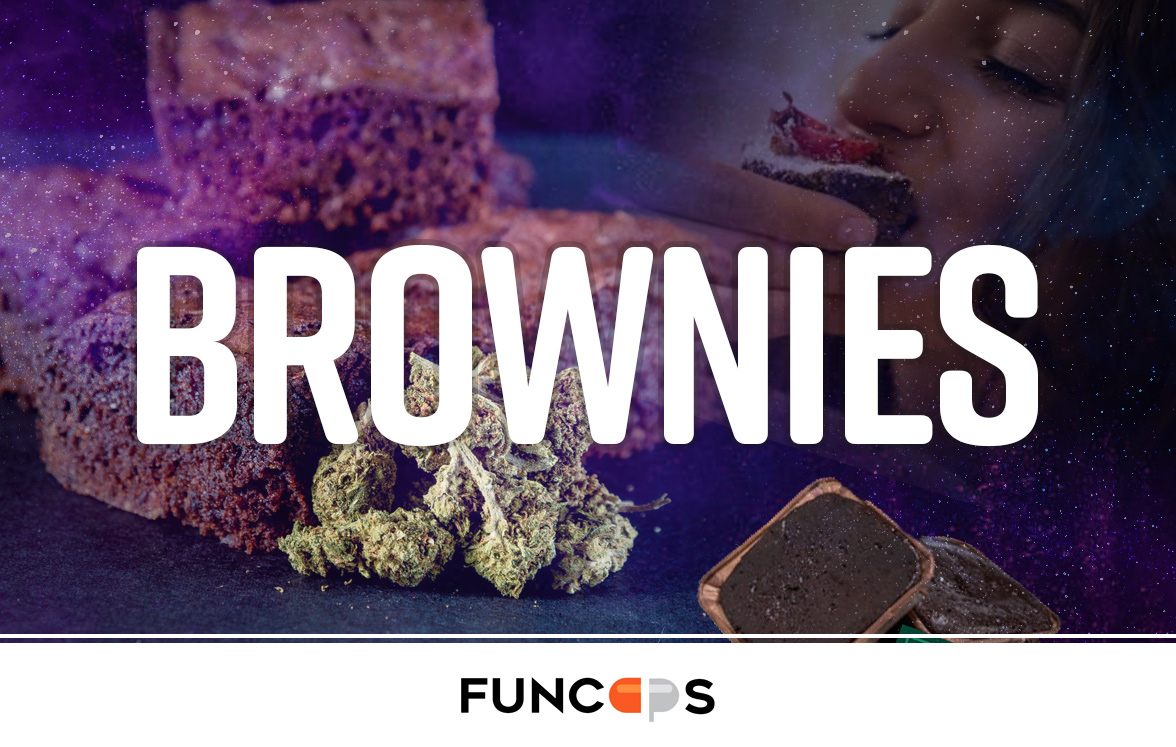 Buy the best brownies with Kush, brownies with CBD, brownies without THC and vegan brownies in our shop. These brownies are all made by Cannabis Bakehouse.
Fancy more cannabis snacks? Check out the entire Cannabis Bakehouse shop.