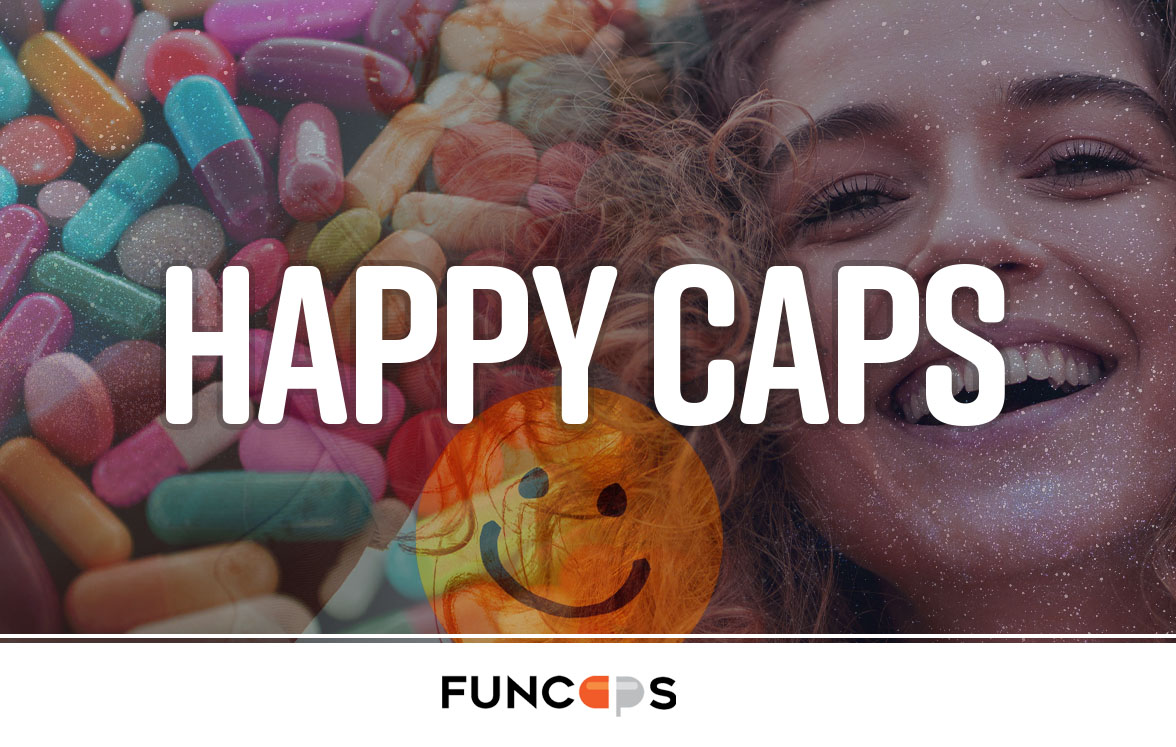 New in our Smartshop range: Happy Caps!

These capsules are available in different types with different effects. From tripping to euphoric feelings and energy boosts, you can't think of it crazy enough with Happy Caps!
Background information Happy Caps
What are Happy Caps anyway? Happy Caps are capsules in different shapes and sizes. These Hapoy Caps are composed by different herbs. Each natural herbal formula has a broad spectrum of effects: uplifting, euphoric, tripping or mood-elevating. Whether you want to go wild all night or need a big boost after a stressful day, the Happy Caps formulas won't let you down!