Deschloroketamine (DCK)
(2)
DCK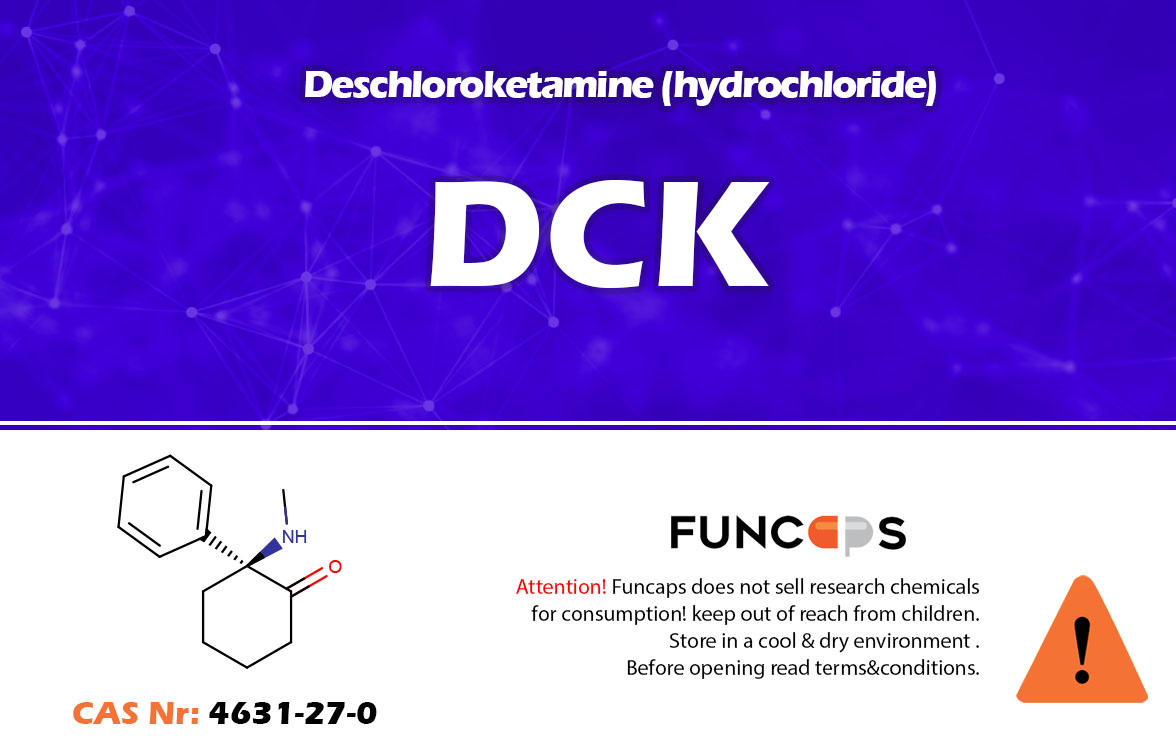 What is DCK?
DeschloroKetamine (DCK) is a drug for research purposes. The drug has also been compared to Ketamine. Available in powder form. The drug is simmered and you may experience effects within 5 to 15 minutes.
DCK  is an analogue of ketamine.
From Funcaps we would like to draw your attention to the dangers and safety.
Read more about Deschloroketamine at  PsychonautWiki .