Deschloroketamine (DCK)
(2)
Deschloroketamine is something that resembles normal ketamine quite a bit, but is structured differently on a chemical level. This makes it legal to buy for research purposes within the Netherlands. If you are currently in the Netherlands, and are looking for our Dutch website, then click here!
DCK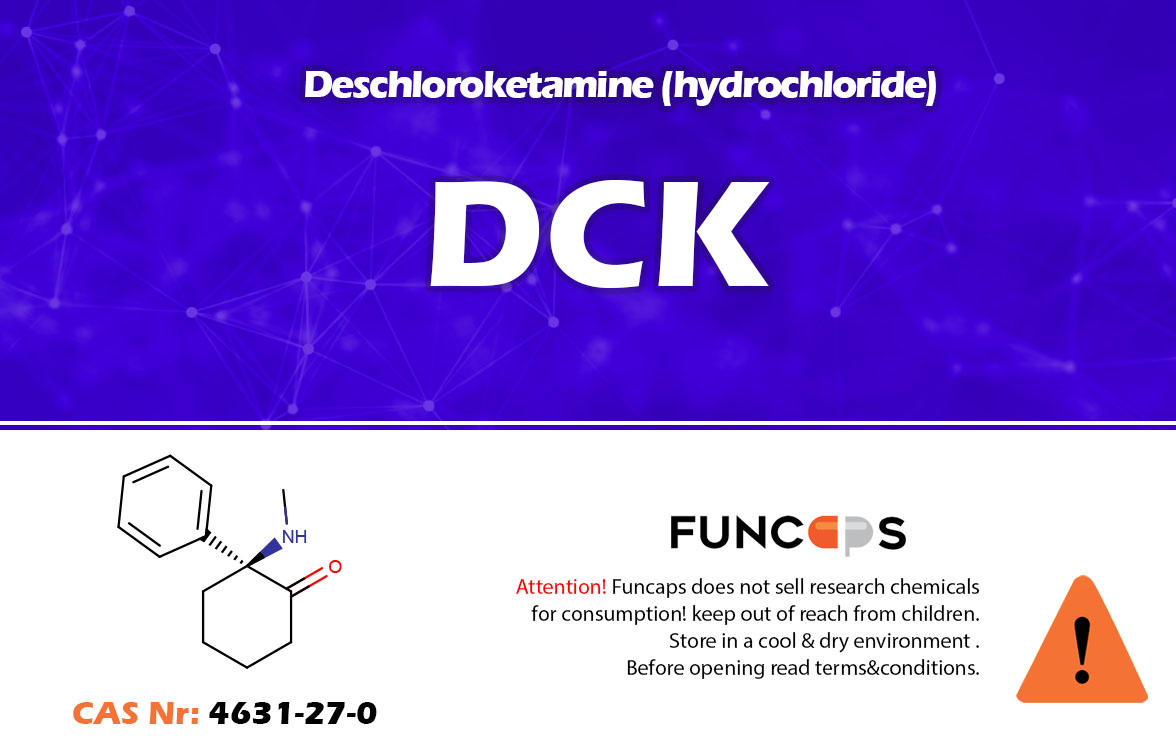 What is DCK?
DeschloroKetamine (DCK) is a drug for research purposes. The drug has also been compared to Ketamine. Available in powder form. The drug is simmered and you may experience effects within 5 to 15 minutes.
DCK  is an analogue of ketamine.
From Funcaps we would like to draw your attention to the dangers and safety.
Read more about Deschloroketamine at  PsychonautWiki .