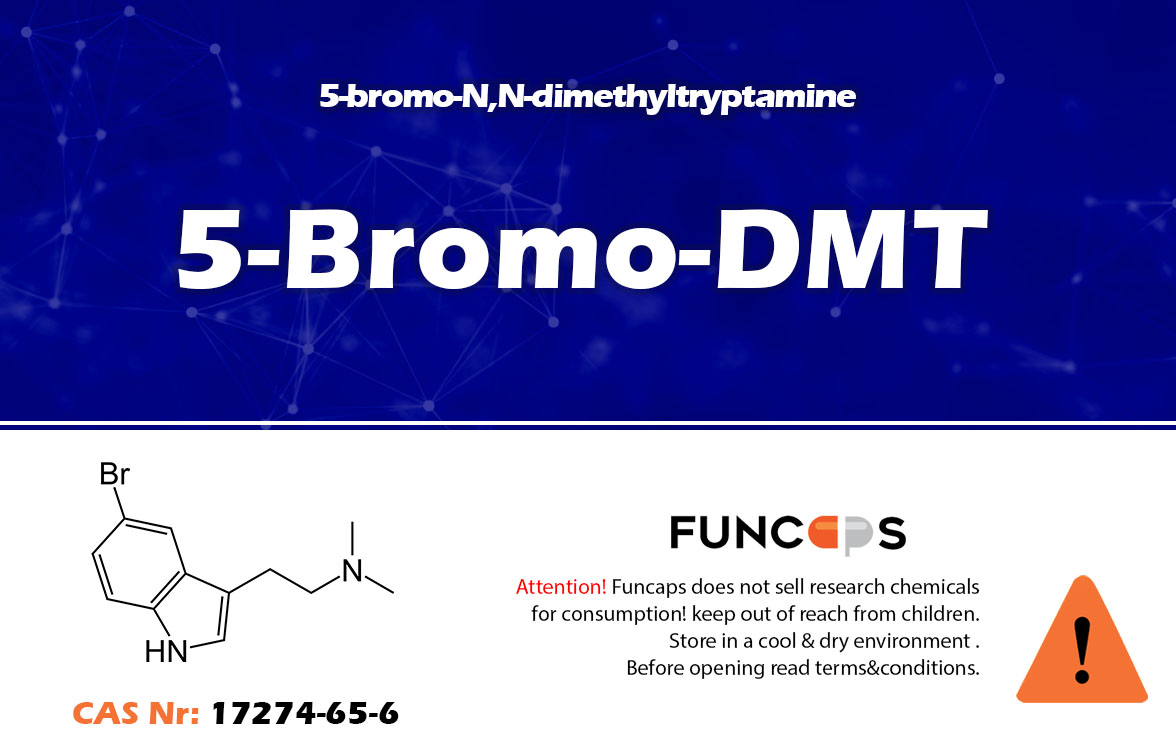 Funcaps.nl only sells 5-Bromo-DMT for research purposes. Not for consumer use.
Buy 5-Bromo-DMT? 5-Bromo-DMT has also been compared to DMT. However, DMT is an illegal drug, and the research chemical 5-Bromo-DMT may only be used for research purposes.
The RC belongs to the Tryptamine group and is a monoamine alkaloid. Trypyamine is found in plants, mammals and humans. The effect of 5-Bromo-DMT is stimulating, improves energy and sensations can arise spontaneously.
View all tryptamines 
Read more about 5-Bromo-DMT @ wikipedia