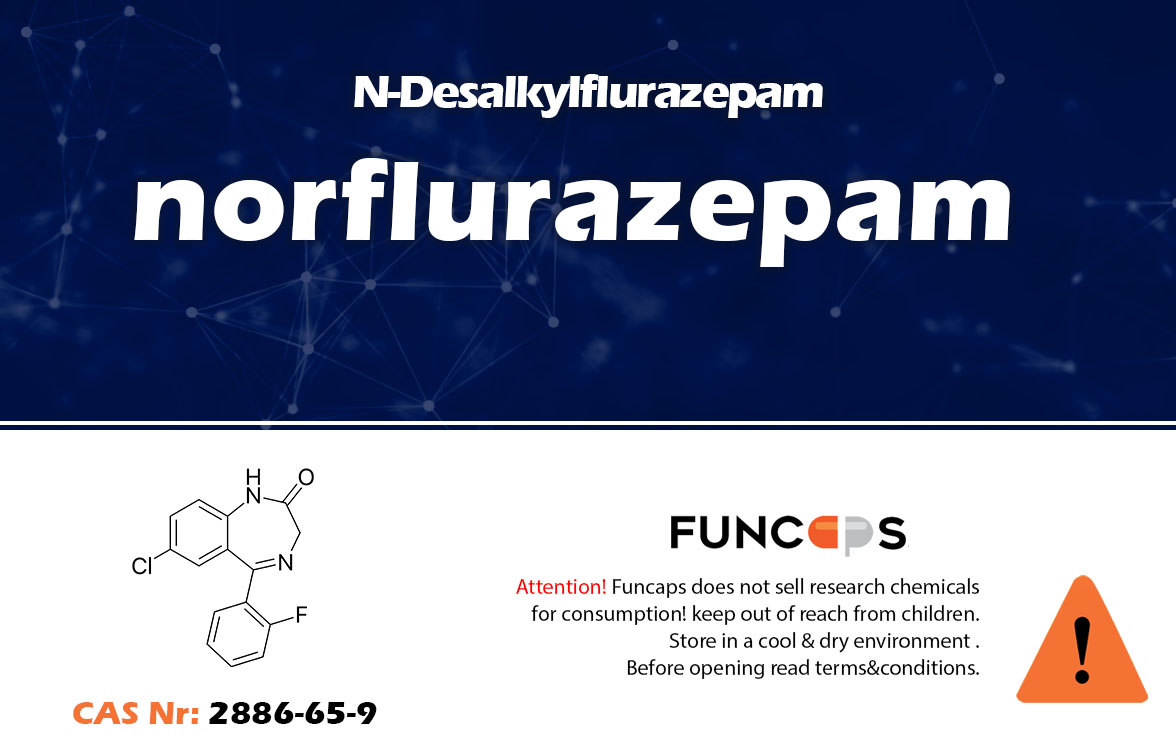 Norflurazepam is a Research Chemical and is therefore only used for research purposes. The Research drug is sold in powder form and pellets.
Read more about Norflurazepam on Wikipedia.

Norflurazepam is a research chemical drug and belongs to the benzodiazepines. We guarantee the quality and origin. Funcaps.eu only sells for research purposes. Not for consumer use.
See also: Etizolam & Clonazolam