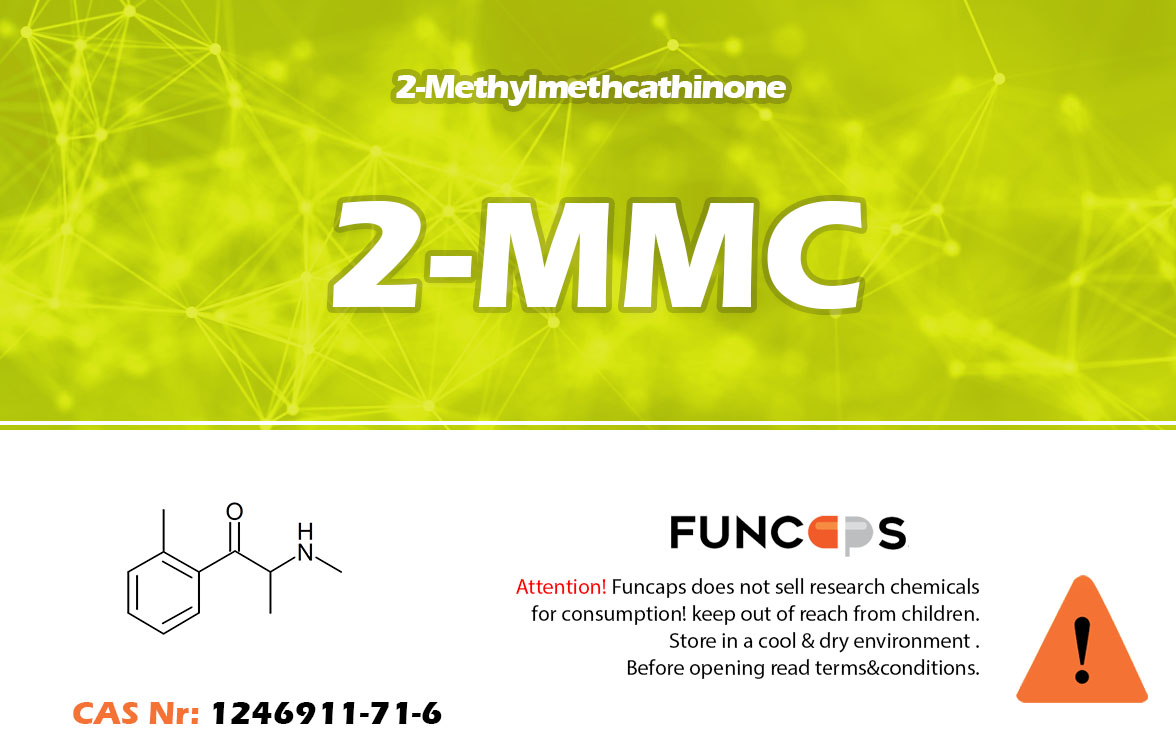 2-MMC
Nowadays there are many designer drugs available on the Dutch market, as well as easier to purchase due to today's internet. You may have heard terms like "kitty" and "meow meow" or perhaps done some research on them, but the party drug 3-MMC has unclear and dangerous consequences. Therefore, be careful with 2-MMC. 
The government considers these unclear and dangerous consequences a reason to place 3MMC on List II of the Opium Act. This makes 3-MMC illegal in the Netherlands and therefore production, trade and possession of the designer drug is punishable. The government is working on a broader prohibition of designer drugs so that new drugs with a slightly different composition cannot legally re-enter the market. This means that the sale of 2-MMC for research purposes may be short-lived.
One such new drug with a slightly different composition is 2 MMC; a substituted cathinone derivative similar to 3mmc. Because one chemical is only taken out of it or replaced with another chemical, it can now again be used legally for research purposes. The new designer drug 2MMC has been popping up on various platforms where users share their experiences, mainly about research chemicals.
The effects of 2MMC when used can vary from person to person, but the effects that often recur in shared experiences are feeling confident, euphoric and promoted empathy, sense of belonging, connectedness and openness. The duration of 2MMC can last approximately 3 to 6 hours and the structure of 2-MMC comes in crystal or crystal powder form.
Be careful with the use of 2MMC, it is a designer drug of which not all effects are known yet. Funcaps.com therefore only sells research chemicals like 2MMC that are not for consumption. When you buy 2MMC you need to store it in a dry environment and at room temperature, read the terms and conditions before use.

See also 3-CMC.