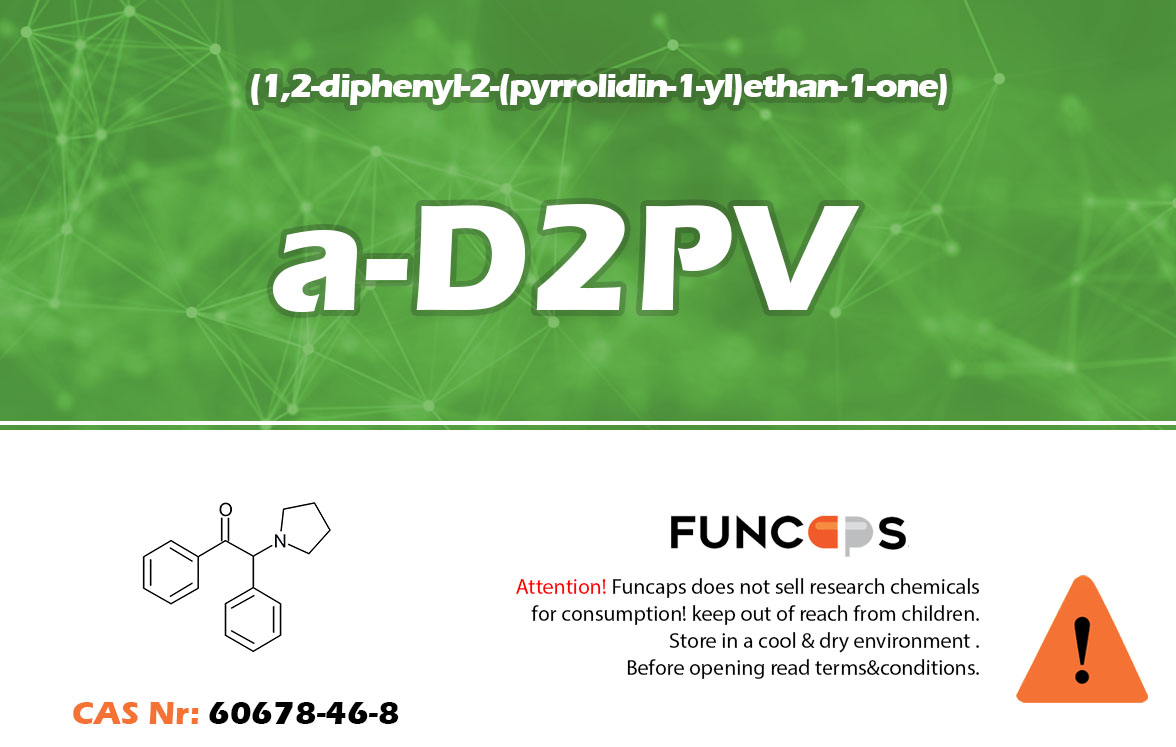 A-D2PV, in other words, (1,2-diphenyl-2- (pyrrolidin-1-yl) ethan-1-one) is available online from us. A-D2PV can be ordered in different quantities.
If you use this, you can mainly expect a stimulating effect. The effects can last from 1 to about 4 hours.
Alpha D2PV is a cathinone-class synthetic stimulant drug developed in mid-2020 and reported to be a new designer drug.

α-D2PV is a substituted homologue of α-PVP, with a phenylacetyl replacing the alkyl side chain, with regard to the potency of alpha-d2pv in the brain, chemist Michael H. Baumann of the Designer Drug Research Unit (founded by Baumann) of the National Institute on Drug Abuse stated "alpha-d2pv may be at the potency level compared to alpha-PVP"

Funcaps.com only sells for research purposes. Not for consumer use.
We guarantee the quality and origin.