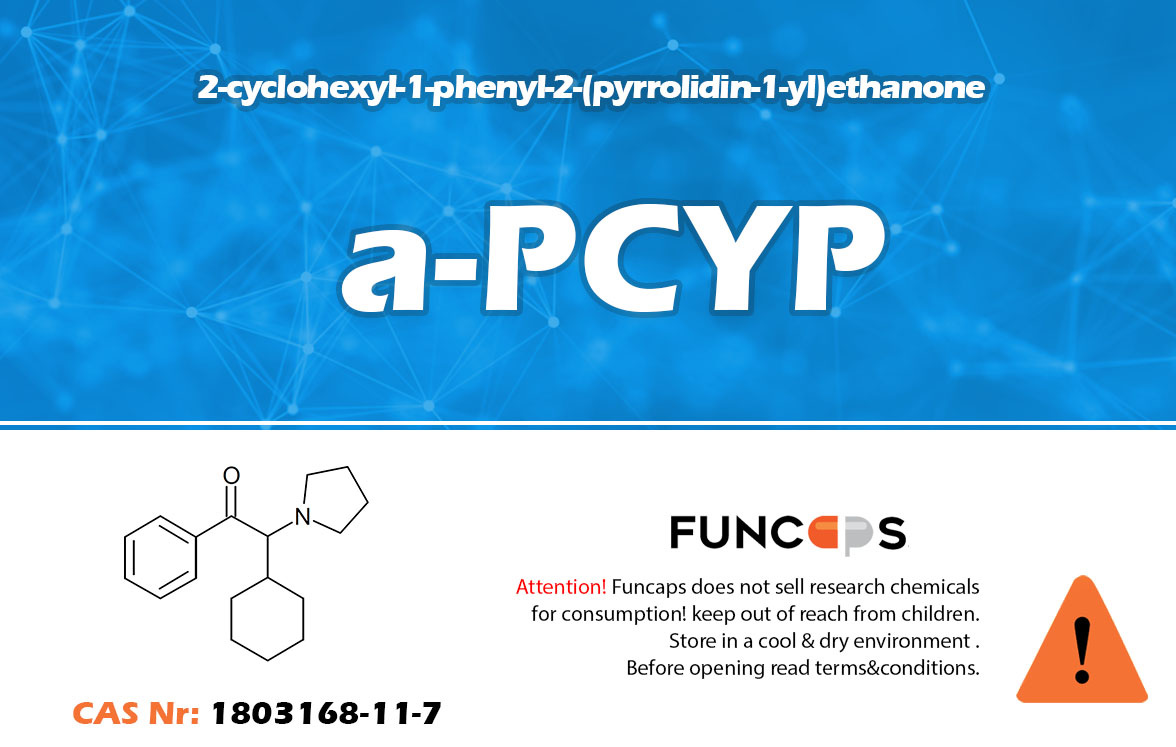 A-PCYP, or 2-cyclohexyl-1-phenyl-2-(pyrrolidin-1-yl)ethan-1-one is available online from us. A-PCYP can be ordered in different quantities.
If you use this, you can mainly expect a stimulating effect. The effects can last from 1 to about 4 hours.
A-PCYP is an A-PVP analog. Read more about a-PCYP at wikipedia.
Funcaps.com only sells for research purposes. Not for consumer use.
We guarantee quality and origin.