A-PiHP is a chemical compound belonging to the cathinones group and was developed as a replacement for the banned substance a-PHP. It is becoming increasingly popular among researchers in the Netherlands and can be bought for research purposes on our Dutch website. A-PiHP affects the central nervous system by increasing the activity of neurotransmitters such as serotonin, dopamine and norepinephrine. Although it is not intended for consumption, there are online reports of users who have experienced effects such as reduced inhibitions, euphoria, racing thoughts, higher libido and hallucinations. Delivery at Funcaps is discreet and collection points are available.
A-PIHP
If you are planning to buy a-PiHP, you have come to the right place. This is because we only offer research chemicals that have been laboratory tested. This makes our products of the purest quality. Are you curious what a-PiHP exactly is and what the effects of this substance can be? You can read all about a-PiHP here. Read on quickly and find out!
WHAT IS A-PIHP?
A-PiHP is a chemical belonging to the Cathinone class. Cathinone is also called the stem compound of a larger group of cathinones. This is the active ingredient from the Catha edulis plant. This plant is native to Ethiopia. Here it is therefore common for men to chew the leaves of the Catha edulis plant during social gatherings. The leaves of the plant are also called qat leaves. A-PiHP generally becomes a short-lived euphoric drug while doing scientific research. As a result, it has made a strong rise since 2016. Despite this, not much is still known about a-PiHP. This is why we offer it as a research chemical in the form of crystal blocks.
A-PIHP EXPERIENCES
a-PiHP belongs to the category also called New Psychoactive Substance or NPS. This means that little is known about the effects and risks of this substance. This is why we sell it as a research chemical. This way, we hopefully learn more about the effects and risks while doing scientific research.
A-PIHP VS A-PHP
Doing scientific research with of a-PiHP is similar to doing scientific research with a-PHP. However, there is a big difference between these two substances. In general, it appears that a-PiHP is less potent than a-PHP, both on the desired effects and the undesirable effects of the substance. This is seen as something positive by most researchers. It allows for better research since one can dose better. However, we do see that because the substance a-PiHP is weaker than a-PHP, researchers often use more of a-PiHP. However, this should be handled with caution as it may not benefit scientific research.
A-PIHP REVIEW
As you have just read, a-PiHP is a chemical of the cathinone class. Read on if you want to read more and go into further detail chemically. a-PiHP is a positional isomer of pyrovalerone. This is because their molecules contain the same number and type of atoms. The only difference is that in a-PiHP the mehyl group is shifted from the 4-position of the aromatic ring to the 4-position of the acyl chain. The effects of A-PiHP are powerful, but brief. It is known as a stimulant. The effects are described as hallucinogenic, stimulating effects. It has been found after research that one often experiences subjective effects such as, for example, acceleration of thinking, increased confidence, greater ego, and you can achieve high levels of euphoria.
A-PIHP BUY
We offer a-pihp crystal chunks for €13.95. Should you be interested in larger quantities we also offer a graduated discount. We have listed these for you so you can quickly and easily see what is best for your scientific research.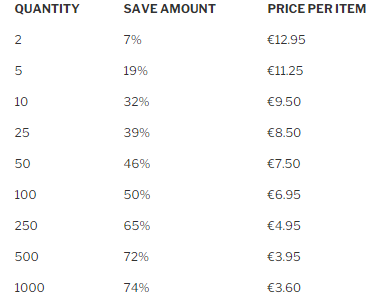 If you place an order over €100, we will ship it for free in the Netherlands. We can also ensure that, in case you order before 4:30 pm, your order will be shipped the same day. Therefore, in most cases, you will have it in your home the next day. We offer several options when it comes to shipping orders. For example, you can choose shipping for:
€1,95. Your order will be sent as a letterbox package and you do not have to be at home to receive your order.
€3,50. Your order will be sent as a mailbox package with track and trace.
€5,95. DHL home delivery or DHL pickup point. With this option your order will be delivered as a parcel.
€6,95. PostNL home delivery. Your order will be delivered as a parcel by PostNL.

If you live abroad, please click here to check the possibilities in your country of residence.