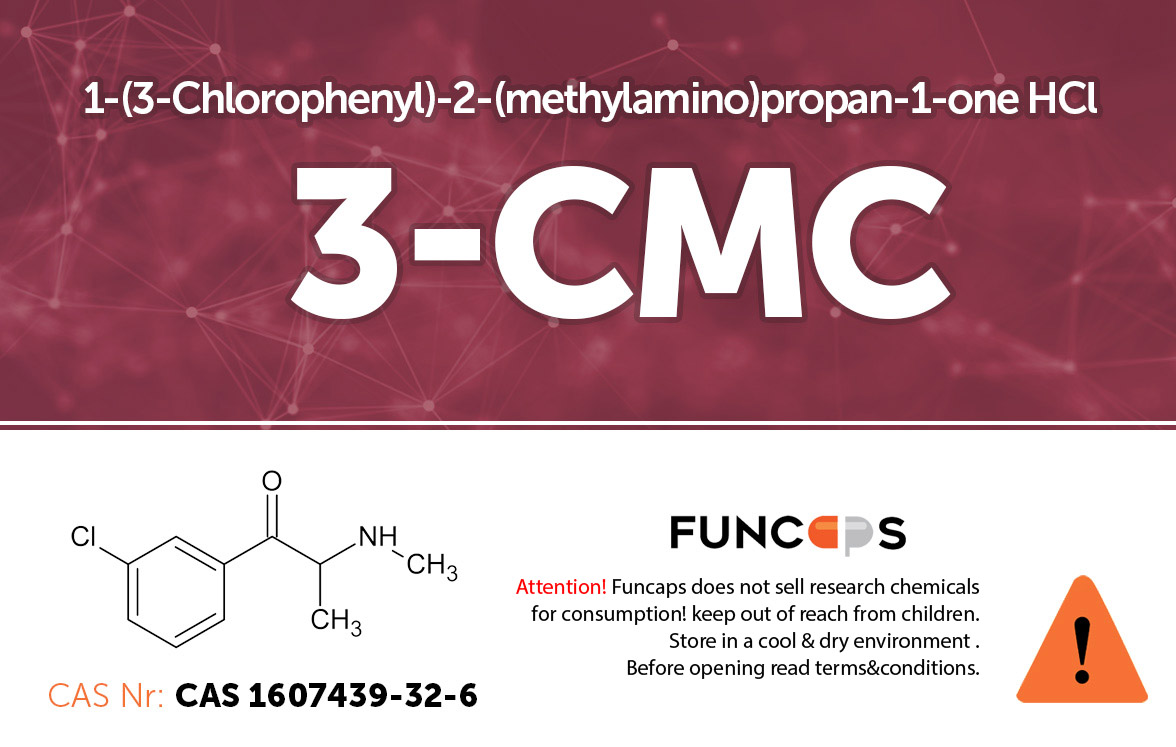 3-CMC (Meow)
3-CMC is a research chemical of the Cahtinone class and is considered the alternative, and therefore often compared, to 3-MMC. Cathinone is an active ingredient found in qat. People experience its effects as stimulating, a feeling of self-assurance, euphoric and empathy enhancing, and a substance that can induce a feeling of togetherness, openness and connectedness. It is known in countries such as Sweden, Italy, Poland and is also making its appearance in the Netherlands. Users indicate that effects can vary in duration. 3-CMC is often used nasally and can cause a stinging sensation in the nose. This is short-lived and the high kicks in after 10 minutes. Some report being under the influence for 1 to 2 hours, where others are under the influence for 5-6 hours. It is considered the successor to 3-MMC, which is the little brother of 4-MMC.
Fun Fact! The nickname of 3-CMC is also called meow because one of its actives is also found in qat!
However, no proper research has yet been done on 3-CMC. As a result, little is yet known about the full effects of this research chemical. The government is working on a law that could ban multiple designer drugs at once. Currently it is still legal 3-CMC is only suitable for research purposes. Negative side effects named are: dizziness, increased blood pressure, increased heart rate, insomnia. To determine the long-term side effects the drug has not yet been studied well enough. Therefore always consult different sources when interested in 3-CMC. 
3-CMC comes in powder and crystal form and is available at Funcaps in a variety of flavors and sizes. Be sure to read the terms and conditions before purchasing. Funcaps is not responsible for abuse or any negative side effects of 3-CMC. We therefore strongly recommend that 3-CMC be used strictly as a research drug.

See also 2-MMC