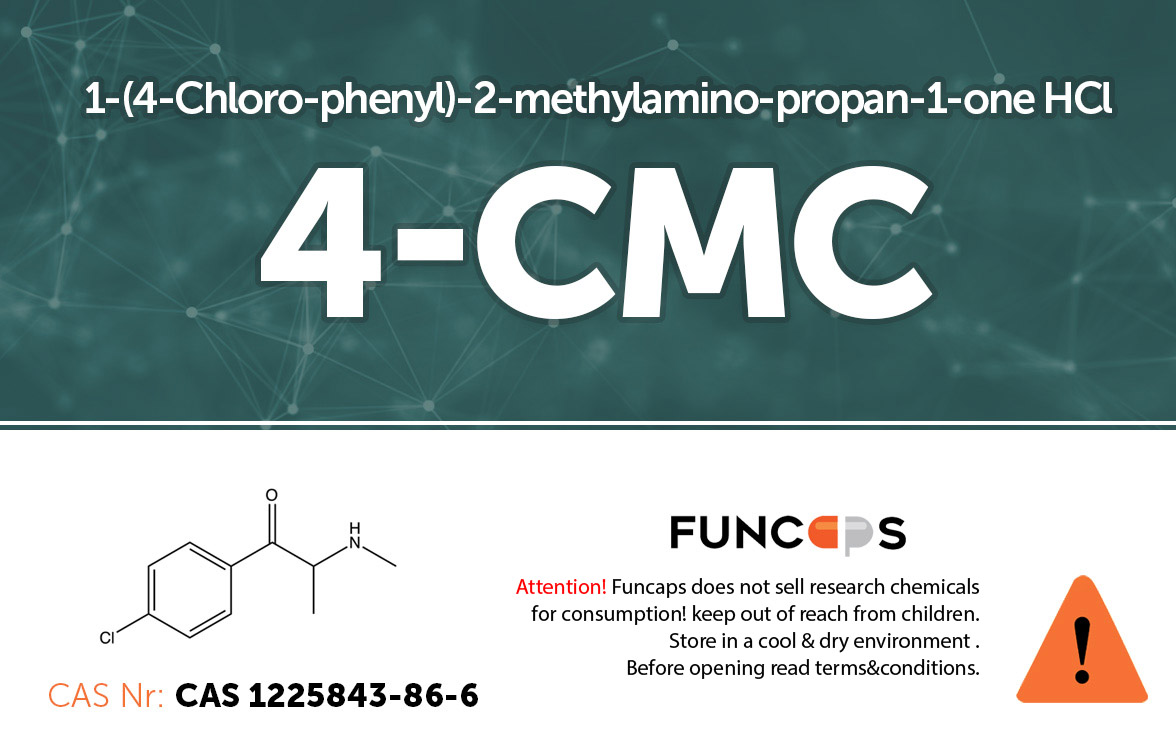 4-CMC is an RC. Within our range, 4-CMC powder is available with a purity of 99%. In addition, the chemical can also be found in crystal, but not currently in our range. The research drug is also known as Clephedrone, 4-chloromethacathinone and 1- (4-chlorophenyl) 2- (methylamino) -1-propanone, monohydrochloride.
If you use 4-CMC, you can join the following effects: euphoric, more intense music experience and more needs for connection. The effects can last from 1 to about 4 hours.
Funcaps.com only sells for research purposes. Not for consumer use.

Read more about 4-CMC at wikipedia
We guarantee the quality and the origin.