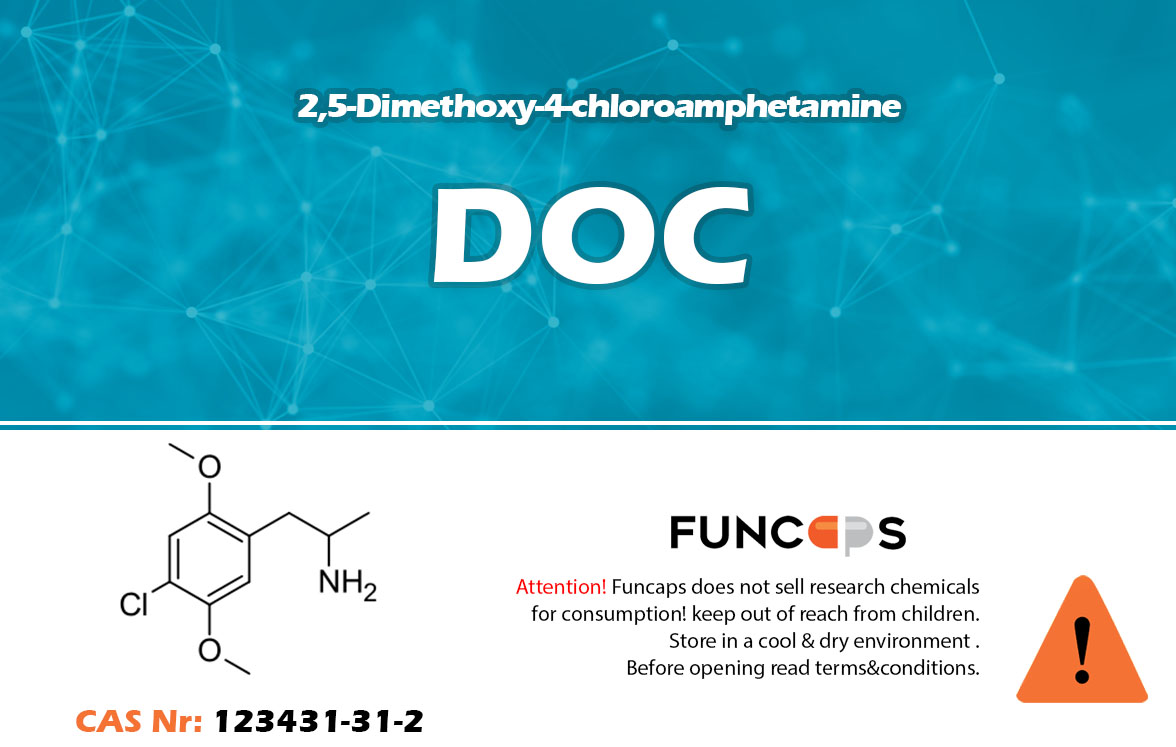 What is DOC?
DOC, Research Chemical, also known as 2,5-Dimethoxy-4-chloroamphetamine. The drug is used for research purposes and may also only be purchased for this purpose. DOC is available in blotters and pellets. We guarantee the quality and the origin.
Operation DOC
Unlike other amphetamines, DOC is considered a chemical that affects the brain's cognitive and perceptive processes. The strongest effects include increased awareness of sound and movement and euphoria.

Read more about DOC at psychonautwiki
See also: 2C-B- FLY , 2C-C &  2C-D
Funcaps.eu only sells DOC for research purposes. Not for consumer use.