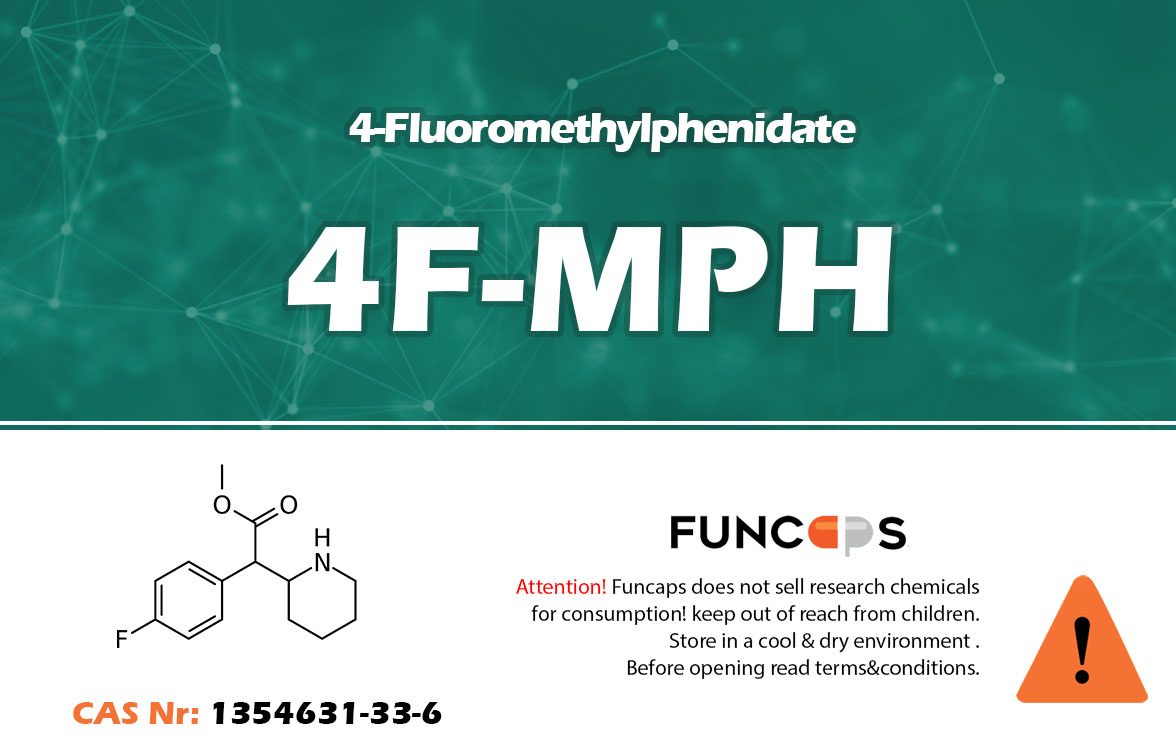 4F-Ritalin (4F-MPH)
4F Ritalin, or 4F-MPH, is a similar drug and possible replacement for the famous Ritalin. You probably know Ritalin if you have someone around you who has ADHD, for example, with this they can concentrate better. But did you know that the drug itself is not called Ritalin? Ritalin is just like Concerta a brand name for the drug methylphenidate. 
Because Ritalin can only be obtained with a doctor's prescription, several designer drugs including 4F-MPH have been marketed. These have not yet been placed on the Opium Act by the government and may be sold legally. Please note that Funcaps.com does not sell 4F-MPH for consumption, it is intended for research purposes. Funvaps also guarantees the quality and origin.
Already many users have researched about 4F Ritalin and share experiences with each other on different platforms. For example, you get from the experiences that 4F-MPH produces effects such as prolonged euphoria and stimulation. Because of this, the Research Chemical is not only used to study better with, but also in the party scene. The use of Ritalin or 4F-MPH can also have disadvantages, for example you can match side effects such as dry mouth, hyperfocus, no other thoughts in your head and/or a higher heart rate. It can lead to irritation in the respiratory tract and/ or in the eyes, read the safety recommendations carefully if you come into contact with it. If you want to buy 4F-MPH at Funcaps.com we recommend you to carefully weigh the pros and cons, it's a designer drug where few long-term effects are known. After receipt always store 4F-MPH in a dry environment at room temperature, not near heat sources and keep out of reach of children. 
4F Ritalin is available in crystal powder and pellets. If you want to know more or read up on 4F-MPH, we recommend going to Wikipedia