ADB-Butinaca is a synthetic cannabinoid that produces potent effects and is used as a research chemical. It binds to the CB1 receptor and can cause relaxation, euphoria, and changes in perception. Did you know we also have a Dutch webshop? Funcaps offers high-quality ADB-Butinaca for research purposes, with fast and discreet shipping.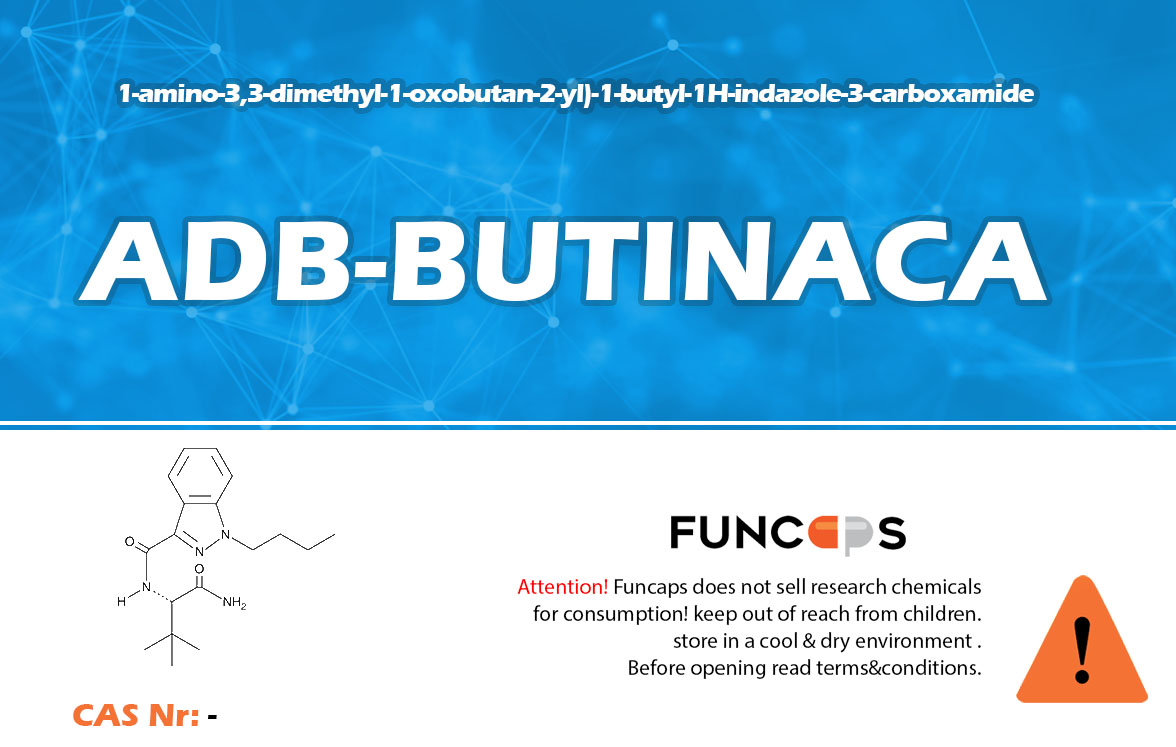 Research Chemical ADB-BUTINACA is a drug for research purposes. The drug is a synthetic cannabinoid Available in powder.
See also: 4F-AMB , 4F-ADB , 5-CL-ADB-A
Funcaps.com only sells ADB-BUTINACA for research purposes. Not for consumer use.