5F-MDMB-2201 (FORBIDDEN)
(1)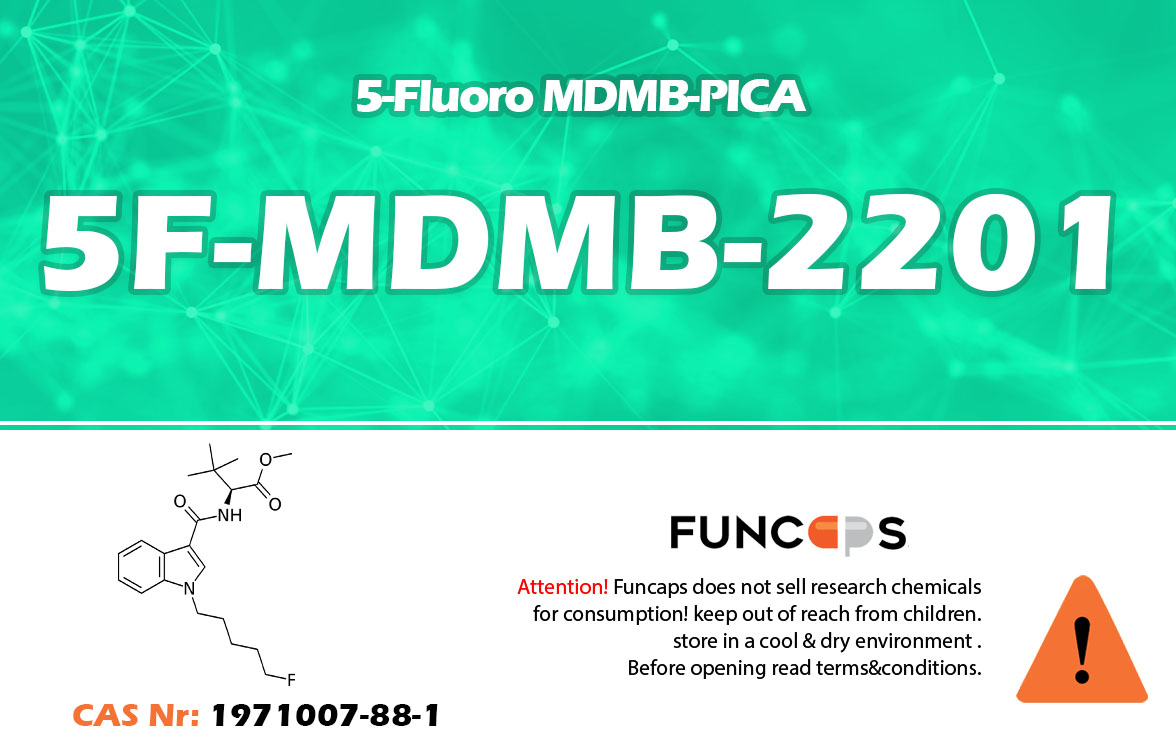 5F-MDMB-2201 aka 5F-MDMB-PICA is a brand new synthetic cannabinoid. If you are looking for the most recently developed cannabinoid available in the research market, then look no further. 5F-MDMB-2201 is a powerful agonist of the cannabinoid receptors.
What are the effects of 5F-MDMB-2201?
Laboratory experiments typically yield the following results: relaxation, feelings of physical lightness, improved mood, stress relief, color enhancement, increased appreciation of music, and euphoria. Act quickly and be one of the first labs to add this amazing chemical to your supply. However, this chemical is only sold for research purposes.
See also: JWH-210 , ADB-BUTINACA , 4F-AMB , 4F-ADB , 5-CL-ADB-A