5-CL-ADB-A (FORBIDDEN)
(1)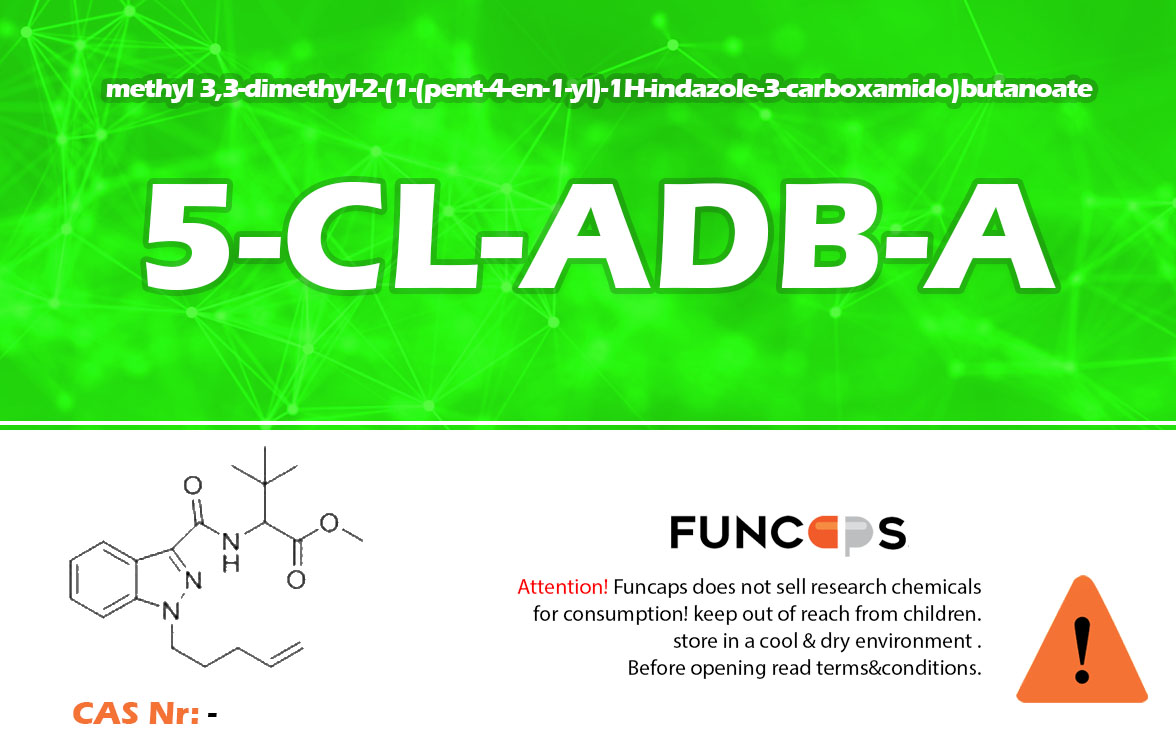 Research Chemical 5-CL-ADB-A is a drug for research purposes. The drug is a synthetic cannabinoid, available in powder. 5cl-adb-a is a new indazole-based cannabinoid from 2019.
What are the effects of 5-CL-ADB-A?
The effects of 5-CL-ADB-A will be very similar to the other cannabinoids.
See also: JWH-210 , 5F-MDMB-2201 , ADB-BUTINACA , 4F-ADB , 4F-AMB . Funcaps.com sells 5-CL-ADB-A for research purposes only. Not for consumer use.