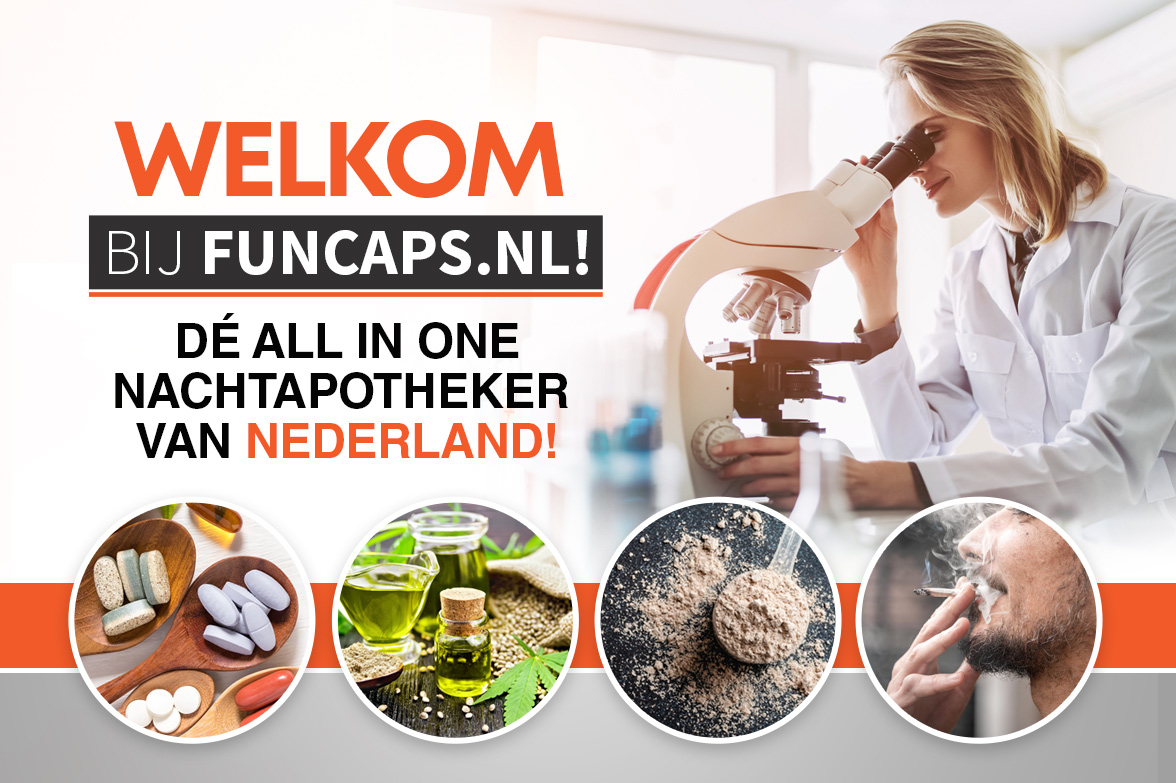 Funcaps was founded in 2016 by a team whose passion it is to give life more euphoria, energy, relaxation, pleasure and color. We know how pleasant it can be to escape the reality with psychedelics or to be even wonderfully beech at a party with the correct stimulating fabrics!
The purpose of our company is therefore to make it as easy as possible for our fellow man to experience this all. In the meantime you can go to us for everything you need during the pre-party, party, after-party and even for the Tuesday dip! The assortment is now so wide that there is something to be achieved for every pleasure.
Whatever we attach great importance to we are satisfaction among our customers. This is because this is increasingly confirming that our goals are achieved!
We wish you many nice moments with our products!
Greetings,
Team Funcaps