Sexshop
Clean and Pure for Women | 120 capsules
Clean and Pure is the cleansing supplement from Clean for Women that thoroughly cleanses the intestines after every meal. This 100% natural fiber supplement for women ensures that you are nice and clean when you need it most. Long rinsing for anal sex is now a thing of the past. Finally, confidently enjoy the moment without unpleasant bathroom interruptions. Clean and Pure also provides solutions for unexpected adventures! It helps you to be prepared for all the action that comes your way on a daily basis. In addition, it provides food that strengthens your gut and contributes to overall health.
Immediately available

Discreet Packaging

Cheapest price
The mix of linseed, psyllium fiber and aniseed are a source of fiber and fit within a 100% vegan diet. In addition, the aloe vera, green tea, cinnamon and cranberry nourish the intestines and provide them with extra vitamins and minerals. Super convenient, super healthy!

Fiber is an important part of a healthy lifestyle, but on average we only get half the recommended amount of fiber per day. Clean for Women - Clean and Pure is the perfect solution for every woman who wants to change that quickly and easily. With 2-3 capsules of Clean and Pure you get all the fiber you need. You will feel fitter, healthier, more confident and more comfortable in your own skin! Give the product a week and you will be amazed at the results. Is Clean and Pure a miracle cure? No unfortunately, it's pure science.

How does Clean and Pure work?
Curious about how 2-3 capsules can give your life a boost? Clean and Pure is taken daily with water after each meal. Once fully hydrated, the 100% natural ingredients do their job. The flaxseed and psyllium fiber within the capsules provide a source of fiber that travels safely through your digestive tract. Along the way, food, medicine residue and other excess dirt adhere to the fibers. Think of it as a soft sponge that cleans everything for you after eating, helping to keep digestion going and promoting good and healthy bowel movements. And of course there are a few other benefits of clean guts… If you catch my drift.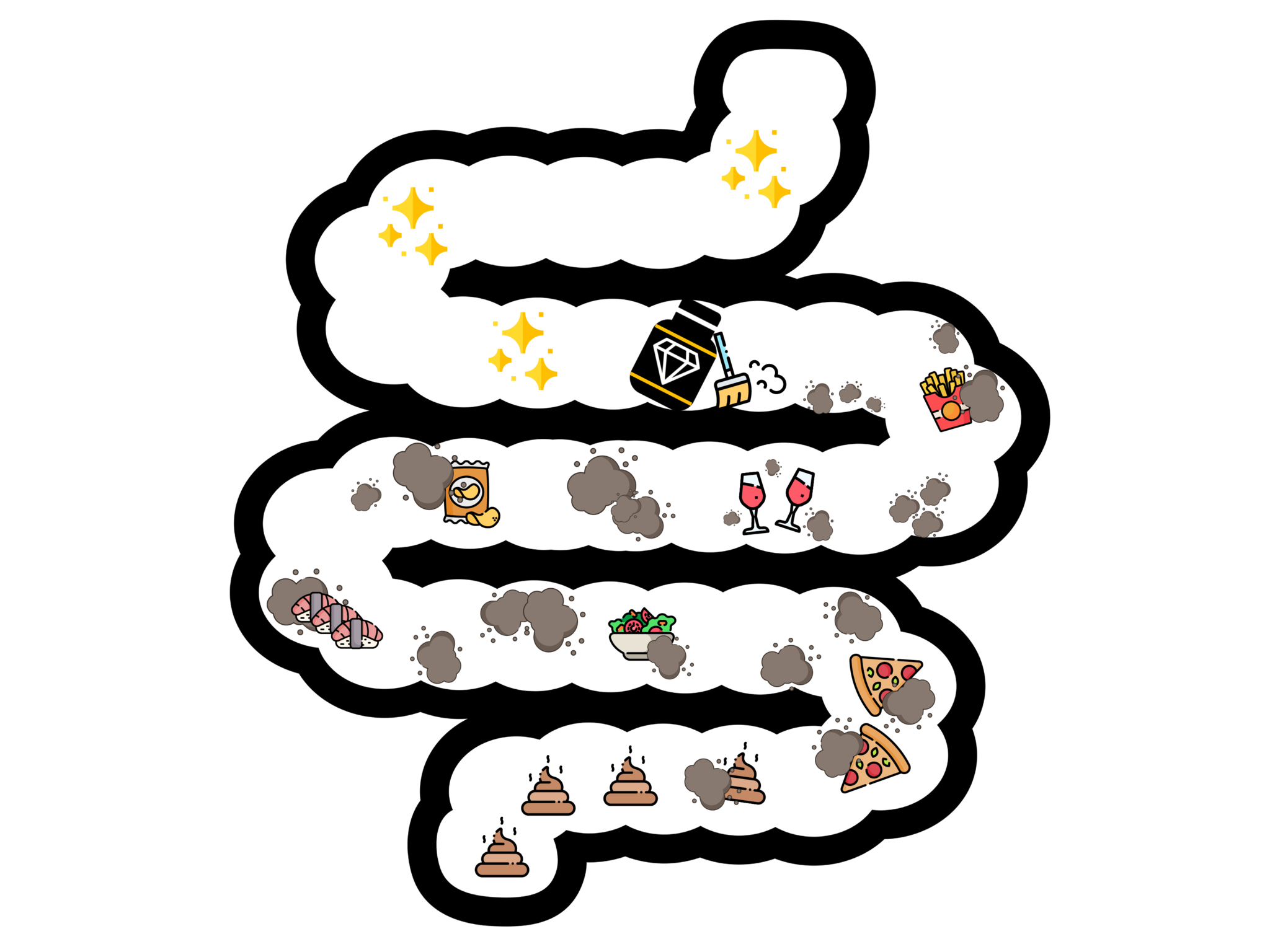 The other ingredients such as aloe vera, green tea, cinnamon and cranberry provide a nutritional boost in the intestines, to provide it with extra vitamins and minerals.

The benefits of Clean and Pure:
Daily intake of Clean and Pure brings you the following benefits, among others:
- Absorbs excess dirt from your digestive tract.
- Promotes good and healthy bowel movements.
- Prevents bloating.
- Lowers the risk of cardiovascular disease.
- Contributes to a healthy weight.

No last minute preparation (such as enemas, rinses, showers, etc.) will keep you 100% clean. There is only one way: fiber.

Simply follow these steps to make sure you're ready for "PLAY TIME".
STEP 1: Take 2-3 capsules of Clean and Pure after your meal.
STEP 2: Take a quick shower as usual.
STEP 3: Enjoy a worry-free experience!

Clean and Pure is the perfect solution for busy women, providing much-needed fiber without the hassle of being mindful of what you eat.

So.. do you ever let yourself be stopped at the supreme moment? For example, are you unsure that you are not clean enough 'down there'? Do you just want to feel better about yourself and maybe even lose some weight? Try it now and find out what it does for you! Many satisfied users preceded you. Read their experiences on our experiences page.

Life is sexy! Clean for Women
More Information

| | |
| --- | --- |
| Has reCAPTCHA | No |